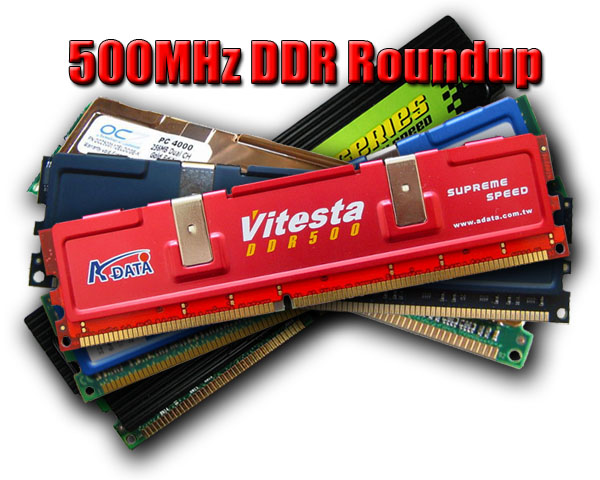 I would first like to thank the following bodies and individuals for their contribution to this comparison:
To the company Rosetek And to Zvika Rosenthal in particular for providing OCZ testimonials for review and OCZ Support Representative for the courteous help.
Gil, VP of the company Taga Magam On the supply of Kingston memories for examination.
- To TDSD and Israel Yitzhaki in particular for providing Corsair memoirs for review, as well as to Corsair's support representatives and Christian Olivieri, Corsair's Marketing Director in Europe for much help.
- To Ren Milstein for supplying Muhskin's memoirs for examination.
Today, as the computer bass is gradually rising and the PC3200 memories are considered low-end average memories, a market place has been created for faster memories that can satisfy the needs of the overclocks among us to enable bass upload without removing memories from synchronization.
This market segment has been captured by PC4000 memories and now even PC4200 and PC4400 memories, these memories offer the possibility of running the system at much higher than standard bass but at the price of average to high timings. In this comparison we took for testing Dual Channel PC4000 kits from the best manufacturers in the market and compared the memories in several configurations and even tested which timings these memories are really capable of reaching, even though they come with very high base timings in most cases.
The memories we tested were tested in four configurations on a board based on the i865PE chipset of Intel. We first tested the memory performance at an initial 200MHz bass with and without (PAT (Performance Acceleration Technology), then at the designated speed of 500MHz at a 250MHz bass and finally we tested how far capable Memories These arrive in haste.
In addition, we examined with the help of one estimate how much the effect of running the memories in synchronized (1: 1) as opposed to non-synchronized (4: 5) and whether speed in the price of timings is really the best choice or is it better to buy Memories Capable of lower speeds combined with better timing.
It is worth noting that this comparison started to take shape some time ago and due to certain issues and various delays it has continued till now. Soon we will even expand the comparison and add Memories Even faster, and we will make sure to update it as much as possible.