We took the test Cooling God-

Alpine 11

של

ARCTIC

To see if Intel's original cooling is needed
The processor cooling market is not just built
WATER PURIFICATION SYSTEMS
Or metal monsters weighing pounds. A significant part of the market is based on sub-hundred shekels of cash, which is a substitute for the stok (default) cooling it offers
Intel
.
Today processors are purchased in two versions, one machine
Tray
And it is the processors that come to the consumer without any excuses (the nickname comes from the way they arrived at the store, arranged in trays), and the second is
Box
Which comes in the official packaging of
Intel
And includes proper cooling from the company. In addition, many computer shops are selling the curiosities of
Intel
Separately to purchasers
Processors
Version
Tray
.
Many people shy away from using the same box coolers, claiming their performance is not good and they are noisy. Companies like
ARCTIC
(former
Arctic Cooling
) And
Evercool
Offer ultra-cheap solutions designed to replace the original cooling system
Intel
.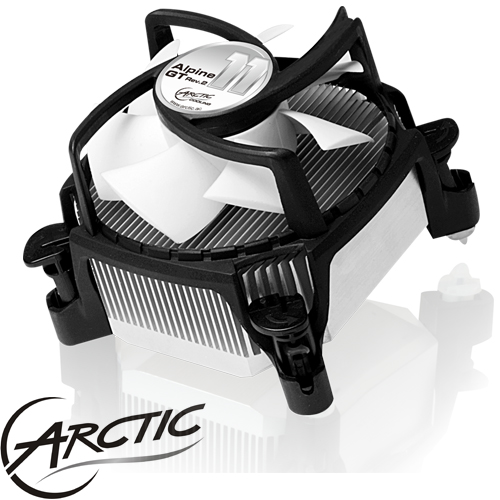 In this review I will examine the popular substitute in Israel - the
Alpine 11
של
ARCTIC
. Is there any justice in replacing Intel's original cooling? What do we lose in the transition to such cooling? Answers below.
Cooling the

ARCTIC Alpine 11 GT
Cooling the
Alpine 11 GT
Comes in a small cardboard package with a user manual. It is designed for a maximum heat output of 75 watts - that is
Processors
Celeron, Pentium, and
Core
i3. Although it is also expected to work properly even with processors
Core
i5 and processors
Core
i7 as I will demonstrate in the review.
The cooling structure is one aluminum casting with a straight surface and fans.
The fans are fairly thin and come directly from the cooling base, which comes into contact with the processor.
Cooling is done using four pressure knobs.
The comparison against the default cooling of
Intel
(Right from the cooling in the controller, to the left of Intel's cooling):
The main difference between them is the size of the heat sink and its materials. While the heat sink
Alpine 11 GT
Made entirely of aluminum and its overall height (after installation) is 6.4 inches, the heat sink of the
Intel
Contains a copper core that comes in contact with the processor, and is only 10 inches high.
So that the height advantage at least is in the cooling of
Intel
.
Please note that refrigeration of
Intel
There are two versions. One will get you a processor
Pentium
and-
Core i3
And one will get you processors
Core i5
and-
Core i7
For processors in residency
LGA1155
and-
LGA1150
. The version that comes with the simplest processors is entirely aluminum and is designed for lower heat emission.
Another difference between the
Alpine 11 GT
And the cooling of
Intel
Is the price. While you're cooling off
Intel
To my employees
i5
and-
i7
You will find a price ranging from 40 to 55 NIS, about
Cooling
God-
Alpine 11 GT
You pay between 60 and 70.