Create a new "Create Slogan" competition sponsored MSI We're off!

You create a slogan for the Z77 series of products MSI And we make sure you win prizes.
When?
The competition will begin today and we will collect all the slangs you send up to the 17 / 03 / 13
How do you participate?
Advertisers slogan for MSI's well-known Z77 series with comments פייסבוק At the bottom of this page
More information about the company's products you can find HERE
The prizes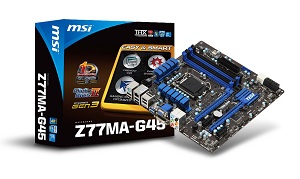 ATX-phbo (2) .jpg "width =" 300 "height =" 171 "alt =" "style =" color: rgb (0, 32, 96); font-family: Calibri, sans-serif; font-size: 13px; "/>
First prize
Motherboard
Z77MA-G45
Second Prize Motherboard
Z77A-G41

The top winner is David Abergal with the slogan:
MSI - great MOTHER to your new BOARD
The second place winner is Yan Rabinovich with the slogan:
MSI - Live in your MSI Z77, Play in ours



The third place winner is Ohad Cohen
… MSI Z77-smart PC performance
Third prize LED watch

Fourth Prize portfolio
Fifth Prize Polo Shirt
Fourth place winner David Elya with the slogan:
MSI - the best the best !!!

The winner of the fifth place is Zachi Gigi with the slogan:
MSI - With a Blink of an Eye
We ask the winners to contact us via email - [email protected]
Thanks for the full participation, see you in the next contest 🙂

Competition Rules
1. The slogans must be connected to MSI's Z77 series
2. The slogans must be posted through a response פייסבוק To this page
3. The first three prizes will be distributed to the most popular lexicon labels, with the amount of liqueurs that each slogan receives will be 50% of the score, and the site team will determine the remaining 50%. The fourth and fifth prizes will be distributed to two participants who will win the lottery
4. The slogans can be in English or Hebrew, and even a combination of the two
5. Sending the logos will take about a week until the 17 / 03 / 13, and then the winners' names will be published in 19 / 03 / 13 after the site team's decision
6. The winners' names will be posted in the 19 / 03 / 13 contest item