While the Athlon64 3000 processors are reaping praise and being sold en masse around the world, AMD is working on the further development of its FX processor line, which is rapidly dying out as FX-51 declines as a result of the high price and availability of much cheaper and more efficient substitutes.
The processor expected to replace this line is FX-53 which, according to rumors running around the network, is expected to make its debut sometime in March.
But this processor may appear earlier, as Gzeasy.com posted a little over a week ago three photos of this new processor.
The images show that the processor will be quite similar to the FX-51 both from the outside and from the point of view of its socket (940 pins). In fact, the only difference between it and its predecessor is the clock speed, which now stands at 2.4GHz (vs. 2.2GHz on FX-51).
By the time this processor is published, it will take a few more months, but in the meantime you will be able to view its first pictures and even be impressed with its performance in a number of benchmarks.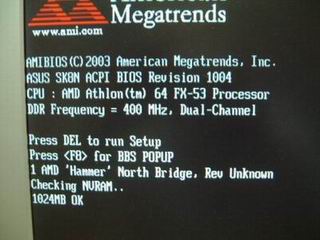 For photos published on the Gzeasy website (translated)
Additional images and performance tests (translated)