Was it due to the requirement that the dam be breached? ASUS is the first of the motherboards manufacturers to enable the acceleration of K-processors Intel On all its motherboards

Today, Asus announced that it is releasing new bushes for its motherboards, which will enable the company to open its open Machpela processors Intel From the aswell series. Twist: This is not just Z87 and Z97 motherboards.
It seems that due to the demand of the public, Asus is the first company to open the dams for the rapid operation of the Open Machpela processors Intel In the new aswell series. This is also true of the H97, H87, B85 and H81 chipset motherboards.
This is the first of its kind in the past four years, since the launch of the Sandy Bridge generation three and a half years ago is great Intel The speeding options for the open product (K) processors only to the motherboards that carry the leading chip sets in the socket.
The reason for opening the option in motherboards of Asus Is adding support for the Pentium G3258 processor that comes with an open product. With the new bosses, the motherboards recognize the possibility of speeding up in the K processors as well and open up possibilities for acceleration.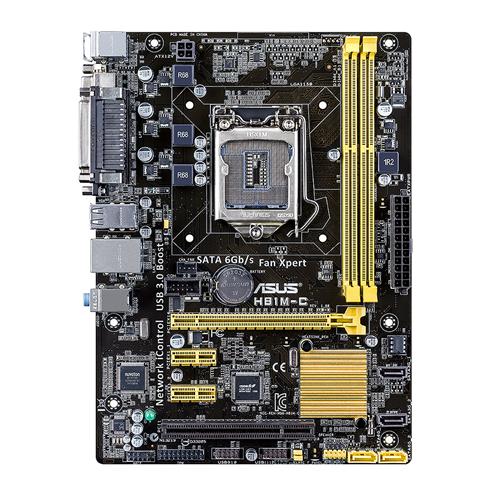 Asus H81M-C - Motherboard Less than ILS 300 that supports haste
In an unexpected step she decided Asus (Now it is not known whether in collaboration with Intel) to open the possibility of the K-processor speed on all motherboards in its LGA1150 chassis. It does so using bios updates that are available for download on the website of any such model.
Guidelines and warnings

It is important to know that at the time of writing these biosies are available for download, but access to the option may be blocked in the future The fast In some mother tablets.
It is also important to know that not all motherboards are able to cope with the extra power consumption of Processors And many of them will support only the addition of the product to the processor and not with additional voltage. It is likely that these will be mainly the less advanced H81 and B85 panels, which contain simpler electrical installation systems.
If you want to purchase a sample processor Core i5 or 4690K Core i7 4790K, preferred to take Motherboard Based on the Z97 chipset, since the panels are pre-assembled to accommodate haste and survive longer.
Forum processors, motherboards and memories Open to questions and advice.