The processor developer believes its APU processors are also suitable for next-generation game consoles. What would happen to Sonny, Nintendo Wii And Microsoft to say about it?
"I think Fusion processors make a huge amount of sense for next-generation consoles," said Neal Robinson, senior director of content and application support at AMD, in an interview with the website. xbitlabs.com, Opening the door to a new wave of rumors and speculations.
AMD Fusion processors Were launched only at the beginning of this year And in a reduced format (only the cost-effective Brazos processors were launched, while desktop Fusion processors are still on the way), after years of delays and different pitfalls on the way, To success And good reviews thanks to the advanced graphics core they contained, which made many people wonder aloud "why take a device with an Intel Atom processor, when there is the AMD Fusion". In a little less than three months from their launch, we saw the Brazos processors being used for a wide range of devices, frommobile computers, Through netbooks, Tablets וMini computers While the Fusion series Llano, Which will arrive in the summer, Are expected to attack the high-performance laptops and desktops market with Core Built-in graphics with performance not seen before in the category.
All this certainly sounds encouraging for AMD, But are the wide uses of theFusion They say they will be suitable for future generations of consulates? Neil Robinson believes that, and notes that the architecture of the -Fusion Offers "normal" CPU performance and graphics performance, and can be scaled up according to specific needs, while providing "maneuvering space" for developers.
Xbitlabs.com base their position on the subject and bring in The Cell Processor, Which activates the The PlayStation 3 console, As an example of a multi-core "heterogeneous" processor (a processor with different cores for different uses and uses) used in the console world, reminiscent of Fusion processors, at least at the concept level (general processing cores in x86 architecture alongside Core Graphics based on flow processors from Radeon cards). It is also mentioned that the Cell "used" a dedicated graphics card because its capabilities in the field were found to be insufficient, but Robinson believes that the processor of theFusion Can meet both the physical processing needs and the graphics processing needs of a console, without the need for additional components.
The article takes care not to neglect the competition, and remind us also The mysterious Denver project of NVIDIA, Which is expected to reach the markets only in a few years (2013, perhaps), but promises to offer processing cores based on the E-ARM That is now more relevant than ever, alongside graphic cores codenamed "Maxwell" that promise to offer graphics performance several times higher than what we are used to today.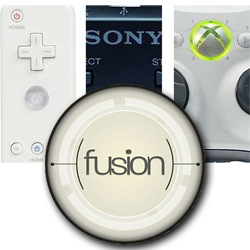 God-Fusion Has already proven itself as a flexible and diverse architecture,
Will this suffice to convince the manufacturers of the consoles?
The interview with Robinson provides no clues or details about next-generation consoles (if any), and serves as the basis for new speculation on the subject, and nothing more, although these speculation seem to fit well with other rumors circulating on the Web,And Nintendo's next generation console Which may use a processor based on the E-ARM From home Marvell (Again, rumors and speculations only, without official approval).
Many believe that processors contain Built-in graphical core The "classic" processors will be exterminated in a few years, and given that Sony and Microsoft are declaring that next-generation consoles will arrive only in 2015, or later, the choice of a "heterogeneous" processor may seem natural and obvious to the world of consoles by now. Years before they hit the market, so it could be that the architecture for the next generation of consoles has already been selected ahead of time and is in development (only recently published Microsoft Office Many job ads that are associated with development Consoles Next generation company).
You can continue throwing ideas into the air, but the bottom line is that,AMD Signaling to Console Manufacturers - ProcessorsFusion They're here to stay. Do consoles in the world also think that "the future is Fusion" (according to AMD's brand slogan)? In how long we will know.