evening Good for all surfers and forum members,
In the best tradition, HWzone's 15 forum will be held this month.
The forum's purpose is to enable all members of the community to meet outside the forum, to meet each other face-to-face and of course to enjoy themselves. All forum members are invited to come and participate in this activity. We would like to hear your voice about the world of computers, hardware, gadgets, our website, forums or anything else you would like to talk about during the meeting.
The meeting is planned forMonday the 2 in January 2006.
During the meeting, several prizes will be distributed:

Genius Wireless Multimedia Mouse
In addition, additional gifts from MSI, XFX and other companies will be distributed.

Please note: We have set some minimum conditions to participate in the lottery, in order to prevent people who are not regular forum members to appear at the meeting for the lottery only:
Each person who wants to participate in the lottery must bring a printed page of his user profile in the forum system (note: the summary page must be printed in the profile - the page this. Any other page printed will not be accepted).
In addition, the user must have at least 10 messages in the forums system, when messages from the meeting date are not counted. Messages in the general forums are not counted, and of course spam messages, flooding, messages going on Forum rules And messages intended to upload the message counter only, will be deleted and disqualified from participation in the lottery.
The meeting will take place as usual, at the Azrieli Mall in Tel Aviv, and the initial gathering will take place on the Haifa promenade on the fourth floor of the mall At 13: 00.
Get updates from us all at TelgramJoin the channel now
The planned hallow is:
13: 00 - formal convergence and opening
13: 45 - Collect all the lottery participants' profile pages
14: 00 - Gathering in the dining room square above To the McDonald's restaurant for a healthy lunch lunch!
15: 00 - Back to the promenade
17: 00 - The holding of the lottery and the distribution of prizes to the winners
The dispersion will be independent and spontaneous in the evening.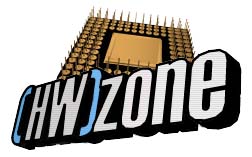 Please note: Every member of the forum who wishes to participate in the lottery must forward their profile page to the site representatives until 13: 45. Pages submitted after this time will not participate in the lottery.
In addition, the winners of the lottery must be present during the reading of the winners - a winner who will not collect the prize in which he won, will hold a raffle for the same prize.
Users who wish to join us after the official opening are invited to view the meeting schedule and join us at the appropriate time and place.

Hope to see you at the meeting,
Team HWzone.