Overclocking to my employees Haswell Will also be open to processors that do not have an open product ("K" series)
Next generation processors Intel And we find out more about the future Haswell series which will reach us in a few months. At an IDF exhibition held in Beijing a week ago, Intel Presented a way in which it would be possible to perform The fast (Overclock) also for non-series processors with open multiplication known as "K" series.
The processor frequency is determined by base frequency and multiplication, both of which were open and could be manually changed to the first generation of Core i processors Intel. Since then, these two parameters have been almost completely blocked except for "K" processors whose multiplication can be changed, and only in motherboards with suitable chipsets.
As a result, in recent years the field of conversion has been slightly abandoned, as it was no longer possible to execute it Processors Cheap and weak and thus earn systems with a cost-benefit ratio much better. For those who remember, Processors Like the E2180 and E5200 which cost about 300 NIS were very popular in a hurry and provided higher performance than 3 times more expensive processors.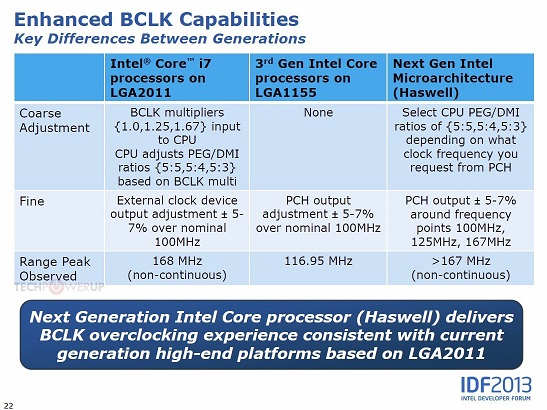 Now, Intel Changes the rules - again. In the next generation of processors, there will be some possibility to perform The fast Even for non-"K" series processors whose multiplication is open.
Similar to Sandy Bridge E processors (like the i7-3820), there will be an option to "play" a bit with the base frequency. This clock frequency will arrive by default at 100Mhz, when Intel Set 2 additional jumps that can be set as base frequency - 125Mhz and 167Mhz. In addition, these frequencies can be changed up to 7% in order to have a completely stable system.
In its new "K" processors, allows Intel Change the product of the past two generations. Intel (The base frequency is 80Mhz), which means that theoretically it will be possible to reach a processor frequency of 100Ghz.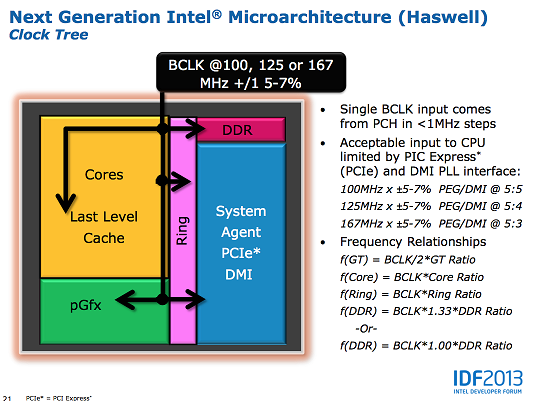 It would be great if you were to be able to perform a quick run on all of Microsoft 's new processors
Intel
, Hoping that there will also be no limit to the type of chipset on which the motherboards are based - so that too
Processors
And cheap motherboards will be able to provide excellent value for the price. It is unknown at this time what he will do after leaving the post
Processors
And whether the price of the processors will not rise as a result of the changes