Although the software giant of Redmond has already released the minimum requirements for its future operating system,
Windows
8, already in December last year, we have some updates and clarifications that we received only at the CES this year.
Hardware requirements refer not only to the processing parts but also to the physical design and data of each tablet Microsoft will authorize to run the operating system, just like the restrictions it places on the smartphone manufacturers running the system.
Windows
Phone 7.
according to
System Requirements List
, Chip-based tablets
ARM
They will not be able to turn off the "safe operation" option and therefore will not be able, for example, to run an Android system alongside the Windows system. However, we are confident that this restriction will erupt immediately upon the release of Tableti
Windows
8 to market.
The combination of the Ctrl + Alt + Del buttons will be replaced by tablets in combination with the Windows button with the power button. Also, on all tablet owners
chip
NFC
Carry a markup on the instrument itself that will indicate the physical location of the chip and allow users to use its options more simply.
According to Synaptics, each touch screen must support exactly 5 touch points, no less and no more, and display a resolution of at least 1366 × 768 pixels.
As for the exterior design, all about
טאבלט
Contains a power button, a "windows" button, an auto-rotate lock button on the screen, and physical volume control buttons. In addition, the device must have a connection
USB
,
speaker
External, connectivity
Bluetooth 4.0,
chip
Wifi, gyroscope, accelerometer and camera with a sensor that can take pictures
Video
Resolution of 720p.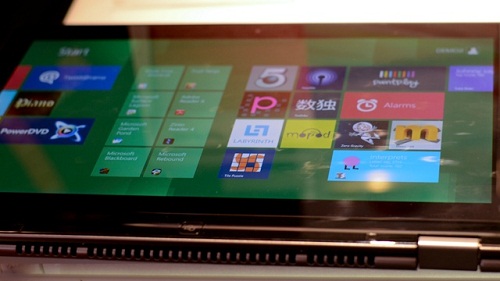 Attack of the clones
The latest requirement of Microsoft Office Refers to the free space on your device and indicates that the tablet should have a volume storage At least 10 of GB is available, after you have installed the operating system on it with all relevant updates.
While Microsoft's restrictions create some unity and some "standard mark" that it requires to implement from its hardware partners, we end up with cloned products from different manufacturers. Microsoft also imposes similar restrictions on mobile device manufacturers seeking to install the operating system on their devices.
Windows
Phone 7, resulting in a variety of cloned devices when the differences between them add up to the camera sensor and screen size.
What do you think of Microsoft's "character? Will he bring us a line of tablets
Windows
8 quality or will only destroy the market competitiveness?