Manufacturer of cooling solutions Noctua Announces Cooling Launch

, NH-D15

Its most advanced air cooling and one of the most popular and award-winning in the world
Before all, little history. Company
Noctua
(For those who have not yet met) is a solution maker
Cooling
Austrian. It produces a lot of cool PC. Mostly my body
Cooling
CPU and fans.
Company
Noctua
Has regained its lead in the field of quality, quiet and performance, and since launching its first air purifiers, it seems that is exactly what it is doing.
Five years ago she announced
Noctua
On the launch of
Cooling
Air called
NH-D14
. No one expected to receive
Cooling
Air is especially advanced, or it is especially.
Noctua
Then was not as famous in the field as
Scythe
או
Thermalright
. Quietly, came May 2009
Cooling
God-
NH-D14
To Israel.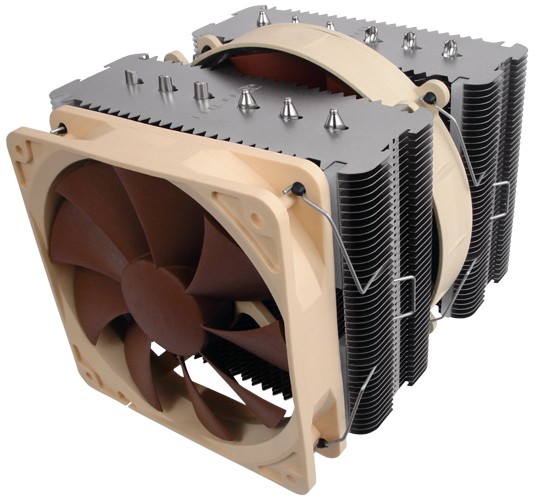 Noctua NH-D14 - The refrigeration that devoured the cards in the refrigeration market
It has been many months since the launch of
NH-D14
Until he began to receive exposure. Few visitors covered it, and very soon many visitors asked for it
Put their hands on the

NH-D14
As a result of the conclusions of previous reviews.
Cooling
The air is based on a dual tower that comes with two fans. One with a diameter of 140 millimeters and the other with a diameter of 120 millimeters.
Best
In no time Cooling God-NH-D14 של Noctua Has become the most advanced air cooling computer market has seen. Since its launch in 2009 and to date,NH-D14 Directly, when he seems undefeated in his category. The Austrian engineering in this case just won it all. Ease of docking, unprecedented performance and exemplary quietness. We also chose to use the cooling of theNH-D14 In the hardware testing system, simply because we fell in love with it.
With the success of
Cooling
That, it's time to launch continues to
NH-D14
. The only problem is,
NH-D14
So advanced,
Noctua
It created a rather simple engineering challenge.
Today officially announces
Noctua
On the launch of the most famous air cooling sequel -
Cooling
God-
NH-D15
.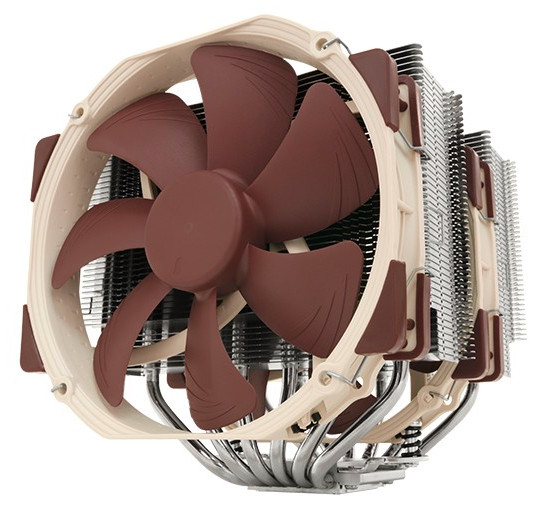 Long live the new king - Noctua NH-D15
Cooling the
NH-D15
he is not
Cooling
Which is significantly different from the previous one. The ability to defeat his predecessor will probably come from small changes of
Noctua
. It seems that the big difference between the two is that the "
NH-D15
Comes with a second fan diameter 140 millimeters, instead of 120 millimeters.
The quantity of cooling pipes is the same and their components look the same,Noctua Improved the formula for the material inside the cooling pipes. The aluminum fans on both towers also seem to have the same size and separation.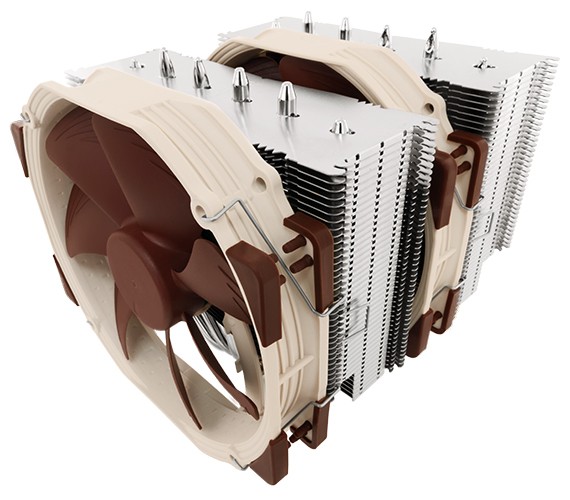 Noctua NH-D15 - another angle
מנכ"ל
Noctua
Notes that the late launch stems from the fact that there was no desire to rush with the launch of the product. It took a lot of tests to squeeze a few more percent of the cooling efficiency to get an advanced product from what-
NH-D14
.
Cooling the
NH-D15
של
Noctua
Is expected to reach a high price tag with the launch of 100 dollars or NIS 500 in Israeli conversion.