The Austrian company has recently unveiled a particularly quiet fan, which is based on Technology Unique

'ANC'

Which can calm the noise emitted from the fan in a rather noticeable way
CPU coolers have already been released
to see
In quantities
But it seems that the many manufacturers who focus on the field do not stop launching new types of solutions
Cooling
Advanced. The next line to expose the new cooling products is the company
'Noctua'
Which besides its regular products, has also introduced an experimental model fan based on
Technology
Quite ambitious.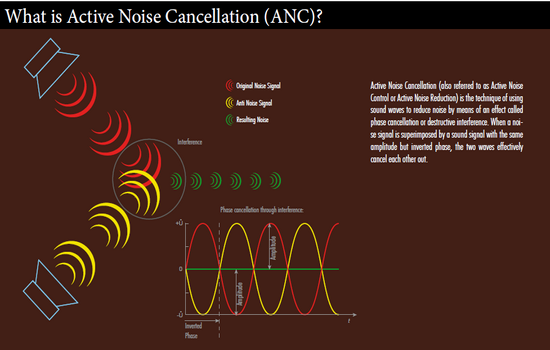 This is a prototype model fan
'NF-F12'
Which uses the
'ANC'
(MT
Active Noise Cancellation
) That can significantly reduce noise from the fan. In the exhibition
Computex
At its booth, the company presented the heat sink with a microphone recording the noise from the back. The microphone is connected to a special external controller, which processes the incoming noise and, as a result, calculates the sound frequency to be produced in order for the sound of the fan to decrease. Indeed, this is an innovative and creative technology: when the method used by the company to produce this opposite sound is also interesting and innovative in itself. Here is a video of the technology in action:
The fan itself, the company explains, includes a coil in which an electric current passes, creating a magnetic field in a few points. When the blade of the fan passes over a point where a magnetic field passes, it bends slightly - at a speed of thousands of rpm, the minimum bending movements of the blades are sufficient to produce a noise that is opposite to the noise the fan emits. The company has been able to remove from the 120 2500 rotary fan at a speed of 20 decibels from the noise emitted by the X-
ANC
. Unfortunately, this is only a prototype of the heat sink, as I have claimed
Noctua
It will not start selling in the markets in the near future, but only in another year (at least), since the product development process is not yet over. Even when the product is launched in a few years, it should be noted, viewers at a company whose price will be several times higher than the price of a standard fan.
| | |
| --- | --- |
| | |
| The model prototype of the NF-F12 fan, which uses the ANC technology | Industrial fans of Noctua, Which include bearings for work even under wet conditions |
The company also unveiled fans that include special bearings that can work under extreme moisture and dirt conditions - but they are cooling solutions designed for industrial consumers only and not for the average user. Besides, it launched
Noctua
Also cooling devices designed for processors
Intel
and-
AMD
, A series of fixtures
Cooling
Which offer improved air flow and various bodies designed to work with 120, 140 and 92 fans.