Overclocking to many members of the community is a way of determining quality™ Of a processor.
Many people, who especially buy a processor with a lower frequency, with a modern stepping stone that is known to be successful, or even try to find a certain production week, in order to achieve the highest results Overclocking.
It turns out that sometimes there really are such lucky ones who manage to get far… but really far!
Quad Damage XtremeSystems community members were able to access the X-Prometeia for stable work in Windows no less than 2920 mH! And even managed to increase the POST by 3070 mAh.
Without a doubt one of the most impressive overclockers from AMD processors observed across the network.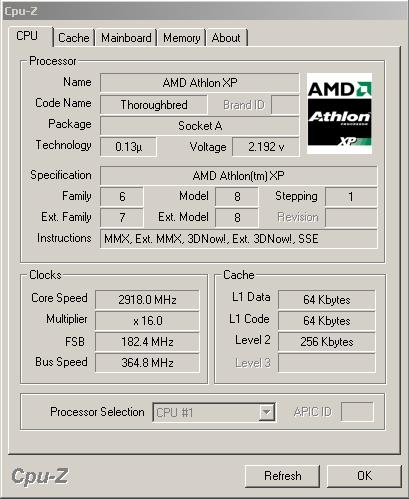 AthlonXP 2600+ AIUHB week 46 "9" @ 3Ghz Goodness
Click here for the original Thurde