It seems to me that we will turn this into a permanent corner ... "Update photos" every few days / week sounds good ...
In any case, is the second and unofficial edition of the above corner, enjoy:
Let's start by posting an apology and fixing mistakes that I made on the forum, you were right, I was wrong ... The "grim" and ill-advised third-party companies probably really started selling ATi's Retail Cards without much change if at all. A company I'm sure is doing this is Digitaleaders, about PowerColor I'm not sure. You're probably wondering how I throw all these "facts" in, so notice a little before the DVI comes in. There is an ATi company logo that is on their Retail cards, as well as Digitaleaders cards.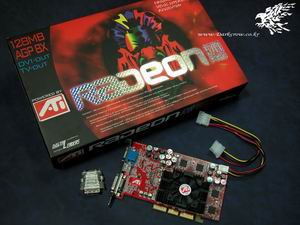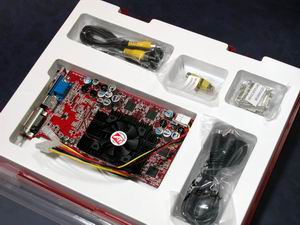 For photo cards PowerColor and Digitaleaders
We will continue with a company that is actually making changes in their Radeon 9700PRO and it is Creative that continues its path with ATi.
The new 3D Blaster 5 RX9700 Pro has the same red and sexy PCB that most cards have seen to date (for example, Hercules has the same beautiful blue), but it lacks the ATi logo before the DVI. But what's even more interesting here is the "Hitsink" which is painted in "gold" and has nice Hitsinkes added to the memories .. I hope they help something to their relatively poor overclocking.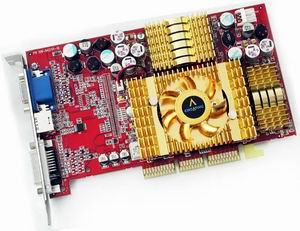 And with a special card, not necessarily Radeon 9700PRO These GeForce4 Ti4200 "kind" from ABIT ... So far there is nothing special, but here ... everything is special.
The monstrous card called ABIT Siluro OTES is going to come out with extremely cold cooling and it seems that heat pipes are going to be used for maximum cooling.
Keep in mind that the only video cards that use Heat Pipes today are eVGA, but they just do the work in a most shameful and shameful way.
The cooling looks very promising and I hope it will really do something and not fail like the eVGA card cooling experience ... but something a little annoying to me, with such a cruel Hitsink, couldn't put something into memory as well?
Due to downloading the images from the Warp2Serach website (which first obtained the images) by requesting ABIT, I will not put the pictures here and just give you a link.