Seagate announces new hybrid and mobile drives, in addition to stopping the production of drives at a speed of

7200

Mobile RPM until the end of the year
The market is changing. Consumers currently prefer more mobile products even at the expense of performance and sample manufacturers
Intel
and-
NVIDIA
Getting used to change. Seagate is also preparing for the battle wave, and a representative from the company announced that they intend to stop producing hard drives at a speed of rotation
7200
Rounds per minute for computers
Mobile
Until the end of the year. Of course, until the inventory is over, it will be possible to buy from them.
Instead, the company's performance range will cover a number of hybrid drives, with volume moving in the range of 500 gigabytes per terabyte, with each drive containing 8 gigabytes of chips
NAND MLC
as a
זיכרון
A cache and the entire series will be called
Laptop SSHD
. There are also two marginal drives, which will already enjoy the benefits of one of Seagate's single shots and that the volume range will be one terabyte or two and each will contain 8 gigabytes of
זיכרון
Cache type
NAND
. They would read simply
Desktop SSHD
, With the initials saying
Solid State Hybrid Drive
.
Sigate still has no drives
SSD
Entirely based on
NAND
But this will change thanks to the 2012 signed deal with the company
DensBits Technologies
. In this deal, the two companies committed to developing drives together
SSD
Owners of low price and high performance, too
TPA
and also
MLC
Intended for both the consumer market and the high market.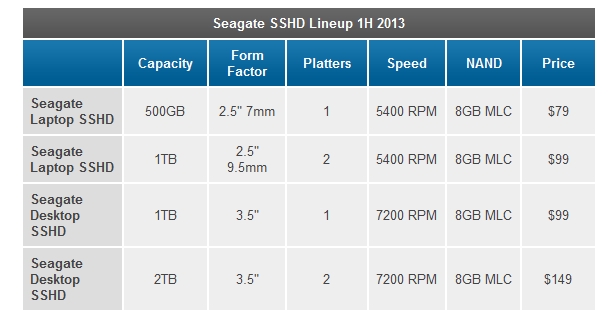 Sizes and prices
"Over the past 30 years, Seagate has innovated both technologically and in its products to become a global leader in solutions.
storage
, From high-end to hybrid drives (
sshd
). We at Seagate are excited to work with the talented team at
DensBits
And believe that we have a significant opportunity now with the strategic cooperation to expand the lead to the market,
SSD
Said Rocky Pimentel, head of sales and marketing at Seagate.
Seagate hinted that in the future, there will also be hybrid drives that will come with an additional amount of
זיכרון
Cache based
NAND
. Currently the small amount of
זיכרון
Cache helps maintain low prices: 79 Dollar
500
Gigabyte and 99 dollars for the terabyte version of mobile hybrids, while the desktop terabyte drive costs $ 99 and the second terabyte desktop drive costs $ 149. In the meantime, their performance is very impressive and in the future the drives may be hybrid, instead of the current situation where the operating system and other frequently used applications are installed on
SSD
And rest on a full mechanical drive.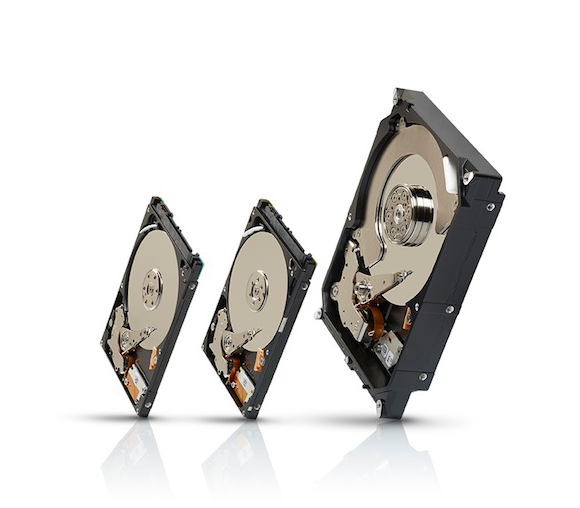 The new hybrid family - from mobile to stationary