The World Overclocking World Championship is upon us - it's time to follow and see who will win the coveted $ 10,000 prize!

G.Skill, one of the world leaders in the market Memories Extreme, will host the global overclocking competition this year - G.Skill OC World Cup 2014.
The competition will take place in stages, with the initial stage being the screening stage. The contestants will produce results obtained for the Hover Online World HWbot.org website. This is when all HWbot users can upload results according to the rules.
>> Rules of the Annual Overclocking Championship

The screening phase will begin this coming Monday (March 24) and will last until Thursday. Of all the contestants, only six will advance to the next stage, who will compete on the stage of the overclocking competition at the Compotex conference 2014. This will take place between June 3 and 5. Of the six, only two will be left to compete in Compotex for the $ 10,000 grand prize.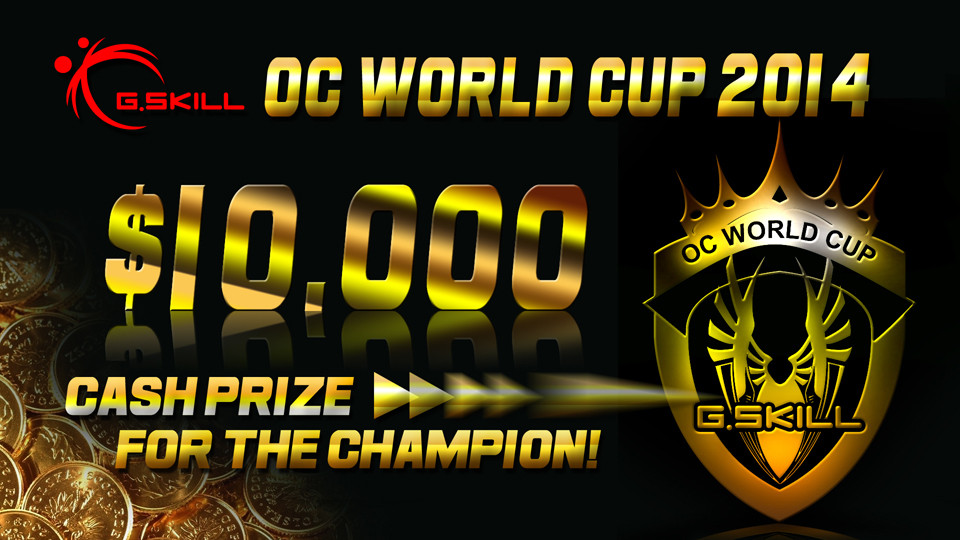 The one who comes in second place will win two sets of memories. One of the G.SKILL TridentX type DDR3 2666MHz CL10 16GB 4x4GB and one G.SKILL TridentX DDR3 2800MHz 32GB 4x8GB. Third place will be satisfied with the G.SKILL TridentX memory set DDR3 2800MHz 32GB 4x8GB.
Previous competitions

Last year she also edited G.Skill The OC Cup competition at Computex, where no less than six new world records were broken:
Broken records
Memory Frequency - DDR3 4283.2MHz
PI Fast - 9.78
Super Pi 32M - 4mins 36.672 seconds
3DMark Fire Strike Extreme - 20089
3DMark Fire Strike - 31125
3DMark 05 - 70106
The winner of the first place in the competition received 3 advanced sets of memories, processor Core i7 4770K, Gigabyte motherboard Z87X-OC, CoolerMaster's V1000 power supply and equipment Cooling Nitrogen-Liquid of KingpingCooling.
MSI Master Overclocking Arena 2013

MOA competition of the company
MSI
Different from others. Here, the Overclocking is given the chance to compete head-on with the hardware they receive in the lottery at the beginning of each round. They should only use hardware that
MSI
Gives them.
Every year, there is Custom hardware list With which the overclocker will work to achieve the highest results. There is a series of popular performance tests that any competitor who achieves the highest result in that test will win $ 1,000. The one who has achieved the highest number of achievements, will receive an additional $ 1000.
Want to learn more about the overclocking world? You are welcome to access the forums
Overclocking
או
Cooling
, Where you will find a lot of information on the subject.