Starting yesterday, for 250, you can buy the most interesting router that has been released in recent months, but not in Israel
Using the
WRT1900AC
, Announced during the CES 2014 inauguration, Linksys is trying to renew the mythical WRT series of routers, while updating it to the most advanced technologies. In the coming days, the leading sites abroad will publish comprehensive reviews of this router, but we are here in Israel, we can only continue to envy the existing offer overseas.
The draconian limitations imposed by the Ministry of Communications on the marketing of routers that support the frequency
5Ghz
, Prevents the import of advanced routers and distances a large number of major players from here. For example, it is not possible to find routers of the companies in Israel
Asus
, Belkin, Netgear, TRENDnet and many others, and in practice a small number of brave companies operate here that stubbornly face the difficulties posed by the Ministry of Communications.
The market is limited
The determination of these companies is commendable but it does not change the sad reality created here. The inaction of the Ministry of Communications in dealing with the 5GHz frequency field means that routers that are very far from the standard set overseas are currently being marketed in Israel, and at the same time, the number of new routers offered here is declining. For the record, during the last six months very few interesting routers have been announced in Israel - the second version of theTL-WR1043ND Of TP-LINK, theBR-6428nC Owner of Edimax's 9dBm andEA6900 Of Linksys at the price of 1,500 weighed.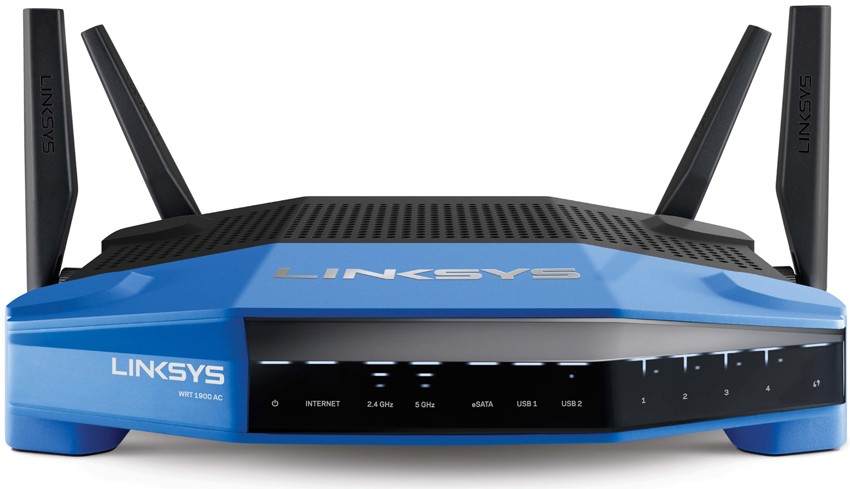 The new Lynxys router, the WRT1900AC
The reason for all this lies in the fact that the manufacturers mentioned are slowly abandoning the old wireless technologies and focusing on new products based on the latest devices. In the event that the Ministry of Communications fails to come to terms with the change in the 5Ghz frequency policy in Israel, the number of new routers offered here will continue to decline and we will be left with inferior products with limited capacity.
A tune that repeats itself

Against this background, it is impossible not to mention once again the way in which the use of blue tooth technology (Bluetooth) was trained in Israel. Young people among you will have a hard time believing that about a decade ago the Ministry of Communications banned the use of this technology in Israel - as usual on the basis of frequencies, IDF use and money. And presented to him the problem.
Sharon, in typical action, cut the subject in one brief meeting And training The use of technology. Ariel Sharon is no longer with us, the importers who pushed the issue - the cellular companies, Ben-Dov's Sonny, Elowitz's Eurocom - have already gotten off their assets and there is no tycoon or lobbyist in the router market who can push the issue.

More fromNetCHEIF:
B-NetCHEIF You can find more reviews and guides on routers, the Israeli mobile market and home networks.