We took the Titan of the world of computer cases for review - the case of the

Obsidian 900D

Designed for those who are directed to the highest.
The computer packaging market is now in its best time ever. The quantity, sizes and variety are excellent. This occurs because internal hardware is subject to favorable changes. Motherboards can be as small as a palm or as large as a computer screen. Video cards are also in the same trend with
Shortened versions of powerful video cards
. The user stopped adapting himself to the PC, and the personal computer began adapting itself to the user.
This time in review, one of the most talked about packages in recent months. The flagship of the veteran manufacturer Corsair. By flagship, I mean a large package as a ship -
Obsidian 900D
, The wet dream of hardware enthusiasts.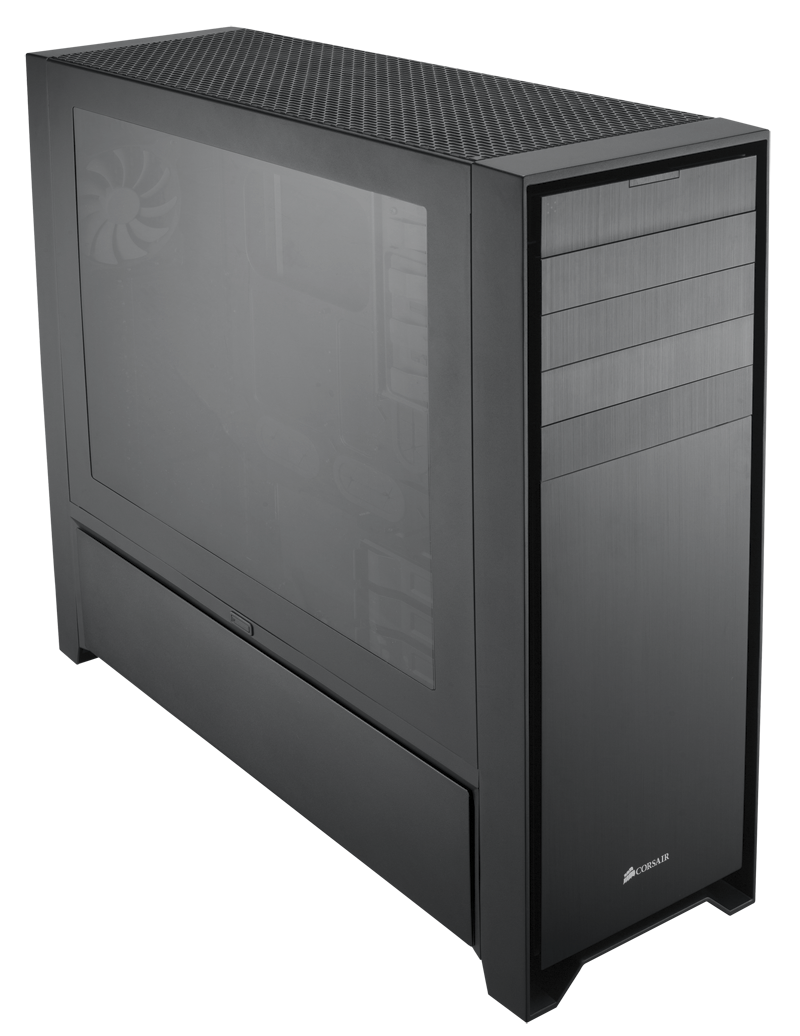 God-
Obsidian 900D
Belongs to the luxury family of
Enclosures
And is located at the highest point. It belongs to the step above the configuration
Full Tower
(Unfortunately there is no such official yet, for now), and his compatibility with cooling water and hardware is inspiring. Let's get to know each other.
ID -

Corsair Obsidian 900D
configuration:

Ultra Tower

, Ultra-tower
height: 64.9 cm
width: 25.2 cm
depth: 69.1 cm
Weight (without hardware): 18.6 pounds
Drive support: Total 9 in size 2.5 or 3.5 inches, 4 in size 5.25 inches
Motherboards support: standard

HTPX

And everything smaller than that, including

XL-ATX, EATX, ATX

Fan Support: 16 with 120 and 140 millimeters, 32 double sided with radiators
Among the competitors of the

Obisidian 900D

In Israel there are:
Silverstone Temjin TJ07

CoolerMaster Cosmos II
Package category
Ultra Tower
Is a category with a limited number of competitors. It seems that many companies at the moment are simply reluctant to enter this competition. Design Case
Ultra Tower
Means commitment to quality and product creation that represents the brand, not even one that will be sold in large quantities. Nevertheless, the manufacturers
Silverstone
and-
CoolerMaster
There are their solutions sold here in Israel.
Let's get to know the
Obsidian 900D
, Corsaire's monster that comes to you with a price tag of 1500.