You tried to connect USB For the first time? The StandardUSB The new launch this year will solve the problem
Good news for all frustrated - this year is expected to introduce a micro standard USB New 3.1 standard to the market, which will solve at least the problem of third attempt at the connection USB.
Fix a new USB way, We already know that. It has recently been announced that the device will receive a new physical connection as part of the launch. This connection will replace the micro USB connection we know on cell phones and tablets such as the Galaxy family of devices סמסונג.
For those who wonder about the essence of the frustration in the third attempt (if any), it is due to the small binding envelope. There is one way to make the connection and both sides look alike. With a brief look at the device socket and the connection can be connected quickly, but some prefer to give up this time-wasting operation.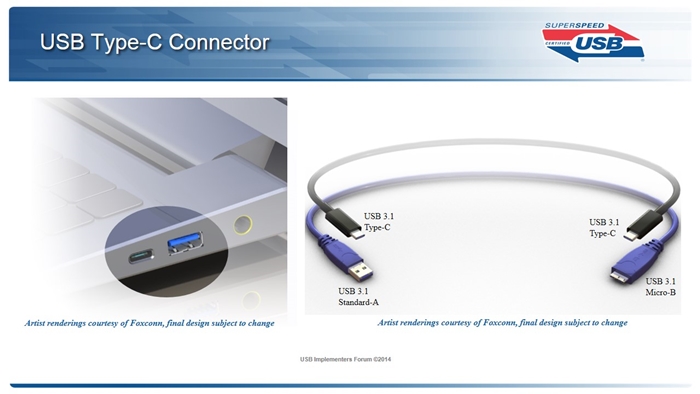 This is how the tiny connection will appear, according to the maker of the Foxconn plates. Currently it is not yet known which devices it will be embedded in or even when it will be launched but it is expected to be widely used such as the micro connection USB Which exists today.
To our regret,USB The standard we have known for years on laptops and laptops will also remain with us in the 3.1 generation, so at least on this side of the cable - connection attempts for the first time are still likely to frustrate many.