This week in the Zon quiz, we give you the opportunity to win a mini-cinematic sound system from the well-known audio systems manufacturer Microlab - the Solo 6C system. For those of you who have not yet heard of this sound system and would like to know more details about it - You will find our review here.

This quiz is a logic crossword puzzle. You must find the words in the crossword puzzle until you finally fill in the blue squares. From the letters in the blue squares should be assembled the word answer, the order of assembly is from top to bottom and from right to left. When sending the solution just send the solution word, there is no need for any other answers. Letter mixing puzzles will be marked with (a). For those of you who want to send puzzles they have created - please send the puzzle with the solution and write in the heading "Riddle + Solution".
Quiz:
balanced
2. A computer product with a game shape without depth (8)
4. You do not need a branch to make games (6) According to Yehuda Gerstel
5. Jax was born while dwarves were hanging out with polka and potions… (3,5) (p)
vertical
1. Aguero is a footballer, with a desire to change to configuration buttons (11)
2. Need it with a movie or a game? (7)
3. Commander is in a world court for burglary (6) According to David Beck

Answers:
1. Configuration
2 balanced. platform
2. vertical. popcorn
3. Hacking
4. Blizzard
5. Golden Ax
The solution word is Paladin (not Aladdin, not Plugin)

A sound system was inserted between the corrects Microlab Solo 6C
In addition, an audio system was also set M-200 from Microlab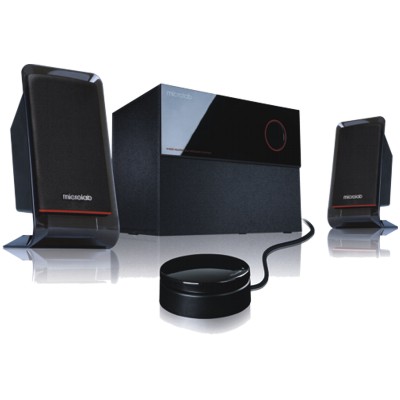 The Solo System winner is 6C. Congratulations!
Winner of the M-200 system is Leon L. Renew Leon!



On the quiz answered 135 surfers, of which 97 correct answers. A contestant at the next quiz with a prize is worth no less!