The "
Mugen
Is one of the most successful series of the company
Scythe
.
The series appeals to the standard high-speed crowd interested in good-performing, cost-effective cooling
The fast
Medium-high processor.
ID -

Scythe Mugen 3 Rev B
Weight 825 g
Number of pipes for heat conduction - 6
Compatibility: Intel All the Sukkot since 775

AMD

All the Sukkot since

AM2

Dimensions

130x108x158

Millimeters
Price: around 200 shekels in Israel and around XNUMX shekels abroad

45 $

Fan: Dimensions -

120x120x25

, Airflow - Between

14.7CFM

And

88.11CFM

, Speed ​​between 300 rotations per minute and 1600 rotations per minute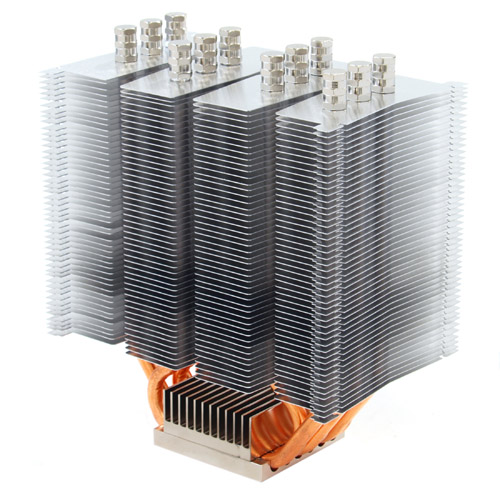 Package contents
Cooling the

Mugen 3

Fan 120 millimeters
Two metal clips for the fan
Rear plate
manual
Docking kit for processors Intel In the 775,1155,1156,1366 residency
Docking kit for processors Intel In the 2011 socket
Docking kit for processors

AMD

Thermal paste in a small bag
manual
Installing the
Mugen 3
The 1155 was exhausting, long, cumbersome and unpleasant at all.
Here's how to install the Mugen 3:
The appropriate frame for the 1155 bracket must be screwed to the heat sink
The rear plate should be placed and 4 screws inserted
Place the rubber bands on the screws on the front side of the board
The nuts should be inserted into the frame on the refrigerator and incorporated into other nationalities designed to hold them there
Apply a thermal paste to the processor (the thermal cream bag supplied with the cooling causes inaccuracy and dirt from the material inside it)
The cooling should be placed accurately above the screws
Turn the board upside down and tighten the screws on the plate until the cooling is strong.
The fan should be mounted with the metal clips on the cooling fan and connected to the motherboard
Tired of just reading it? Think how cumbersome the installation process is. But… OK. There are things for which it is worth a little suffering.