Scythe Katana 4
No cooling performance
The fast
God-
katana
Was excellent and gave exemplary quietness along with low CPU temperature. But despite its performance in the stock state
katana
Fell from his brother to the house
Scythe
under
The fast
And exhibited high working temperatures along with oppressive noise from the fan.
In addition,katana And its fan position make the installation of memories with my body Cooling High to hard and impossible. I could have expected fromScythe For better design,Katana 3 Not to interfere with the memories.
Is it worth buying? dependent. If you have a desire for quiet and quality cooling for a computer that is not rushed with standard memories,
Katana 4
Will be excellent for you with a good price tag. For all those who are quick and fit among you, I would recommend searching
Cooling
Other, more advanced.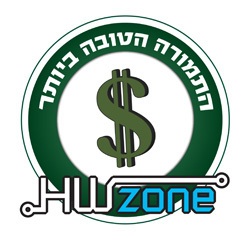 Cooler for processor - Scythe Katana 4
the good
Quiet in stoke mode
Good performance in stock mode
Ease of installation
Suitable for all skates
The bad
Too large and blocks access to all memory slots
Low performance in accelerated mode
There is a loud noise in the situation
During installation it is very difficult not to get dirty from the thermal material

Scythe Kabuto 2
In the performance sector in the STOCK-
Kabuto
Excellent and even bypasses his little brother (
Katana 4
) But is not without flaws. Its extreme size and docking shape cause great awkwardness in installation
Memories
And the feeling that it is not held strong enough, its performance is relatively far from the 3
Mugen
In a state of astonishment, which lowers its value and causes it to become not very profitable. These disadvantages are too large for my taste and therefore I will not recommend the purchase of the
Kabuto
.
For normal userskatana It is much better, but for those who hurry it is worth adding a few more shekels and taking the Mugen 3.
Cooler for processor - Scythe Kabuto 2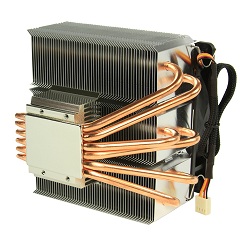 the good
Good performance in stock mode
Quiet in stoke mode
Easy installation
Able to deal respectfully with The fast Reasonable and even beyond
Suitable for all skates
The bad
Price-performance ratio does not pay off when there is the Mugen in a small addition
Excessive size compared to cooling capabilities
Docking is not strong enough when compared to other company vaults
Affordable performance minus the mode is rumored
Noisy in a state of shock


Scythe Big Shuriken 2 Rev B
ה
Shuriken-
Was the surprise of the criticism for me, despite its small size,
Shuriken
In his performance. At the time of assembly I was sure that due to its tiny size (compared to monsters like the
Mugen 3
) It will not allow execution
The fast
Serious to the processor, I was wrong. God-
Shuriken
Maintained exemplary silence and a normal CPU temperature in default mode but the surprise waited in the rushed mode - the
Shuriken
Was able to hold the processor under stressful effort at a reasonable temperature and relative quiet, which was considered a real achievement considering the size and monstrous heat of our test processor.
Although,Shuriken There are some drawbacks such as cumbersome installation and blocking of the memory slots but in the bottom line, theShuriken Will be perfect for those of you who are searching Cooling Low profile and unwilling to give up The fast Or on a well-cooled processor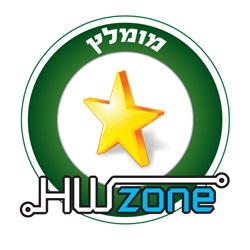 Cooler for CPU - Scythe Big Shuriken 3 Rev. B
the good
Suitable for almost all low profile cases
Performance is much superior to Cooling The stock and overall good performance
Quiet in stoke mode
Suitable for all skates
The bad
Installation cumbersome
Blocking memory slots for bodybuilders Cooling Great
Air-price price tag on standard profile that you prefer
During installation it is very difficult not to get dirty from the thermal material
Scythe Mugen 3 Rev B
As I mentioned earlier,
Mugen
Is one of the most popular series for fast searching
Cooling
Good and profitable.
Cooling
God-
Mugen 3
He did not surprise me. Not in its design, installation or performance. True, there are slight improvements over the
Mugen 2
In the form of a slightly different design and another heat conduction tube, but performance improved negligibly. Do not get me wrong,
Mugen 3
Has been and remains one of the most lucrative refrigerators on the market with good performance and quiet in default mode and this review only shows a few.
Only one drawback I found in
Mugen 3
And it is the size that will become the installation of body memories
Cooling
High to impossible. For those of you who are looking for maximum performance at a minimum price I would highly recommend the
Mugen 3
Which will allow execution
The fast
Serious without breaking the porcelain pig.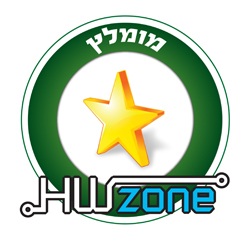 Cooler for CPU - Scythe Mugen 3 Rev. B
the good
Very good performance under the rush
A good price for cooling performance
Quiet in stoke mode
Suitable for all skates
The bad
Noise in a state of shock
Long and cumbersome installation
Block memory slots for body sticks Cooling High
Despite clean and meticulous work, I still managed to get dirty from the thermal material - replacing the bag with a syringe will only do good