Introduction and packaging
In recent years, the performance market for air cooling has suffered a severe blow following competition with water curbs. In the past, the water coolers required joint maintenance, did not pay off at all, and certainly did not give Fite to the air coolers. Today, the cooling market is in a difficult war between the closed water cisterns and the air coolers to the high market. As time passes, we see more and more companies (some of them also significant players in the market of past and present aircoolers) entering the water cooling market. The truth is that the air cooling market is in a certain stalemate, and in the last year there has been little progress in this market.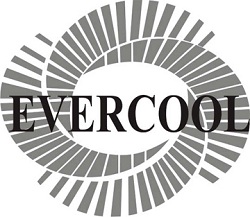 Company
EverCool
Which sells in Israel mainly due to its air cooling to the low market decided to enter the competition in the market of more serious aircourses
Cooling
New air that should, at least on paper, give real competition in the air-cooling market with a cost-effective performance ratio.
Cooling
This is the
Silent Shark
Which I will survey today.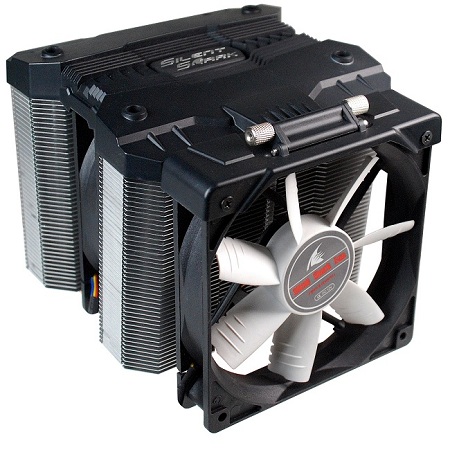 ID -
EverCool Silent Shark
Compatibility: All the skins of Intel Starting from 775 and all of the

AMD

Starting from

AM2

Internal Fan: 120 Millimeters - Made

EverCool

sample

SSF-12

External Fan: 120 Millimeters - Made

EverCool

sample

Silent Fan

Weight: 1.180 kg
Number of heat pipes: 6
Dimensions: 140 166 x x 165

Millimeters

Dimensions of fans: the same size as the one on 120 120 x x 25

Millimeters

.

Internal fan: between 800 and 2200 RPM on a pin 4 connection
External fan: 1400 RPM on a pin 3 connection
Cooling base: Copper
Price:

50$

Abroad, is expected to rise slightly above NIS 200 in Israel
What's in the box?
A rear plate for cooling cooling for Intel

AMD

together
Syringe with thermal ointment
A small fan adapter that lowers its operating voltage to keep it quiet
manual
Docking kits for all skates supported by cooling.
I would like to point out that the packaging is high-quality, informative, prestigious and that the refrigerator is packed in a great way.
Special feature - lifting the external fan
Cooling the
Silent Shark
Including a special feature that I have not seen until today.
Cooling
God-
Silent Shark
Allows the leveling of the external fan for easy access to the memory slots when cooling is complex. Nice and innovative feature but in my opinion more harmful than helpful: although it is easier to access the memory slots but the problem is to allow the fan to be lifted it was necessary to move it slightly away from the heat sink itself - which causes loss of performance. I would prefer to see a light docking system that will allow the fan to be disassembled and returned when needed.