AMD's new roadmap was published yesterday (assuming you have 00: 20) on the network and it's finding quite interesting things.
The AMD map was published on the site MyHard.com: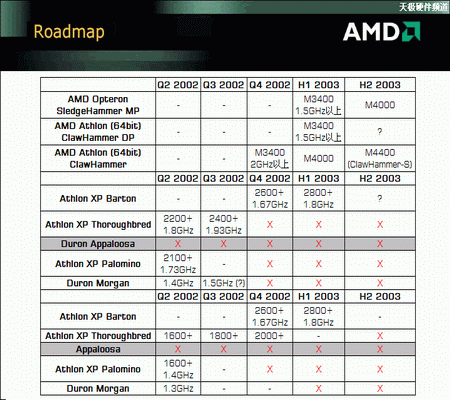 You can see that AMD Abandoned the Appaloosa core to further develop the Thoroughbred core and the Barton core. Note that the first Barton-based processor will be released by the end of this year at the 1.67GHz speed, as will the first ClawHammer processor running at 2GHz.
According to this map, it seems that the company will not continue production of the Duron processors and probably the Athlon workers will take their place with the Hammer exit.