ADATA presents a lot of new products in Computex and some of them are in an aquarium with fish

ADATA spared no expense at this year's Compotex show. The first thing we came across was her new memories. We were greeted by the new XPG memories that come with aluminum, chip-cooled DDR3 And operating frequencies of 1600 to 2400 MHz.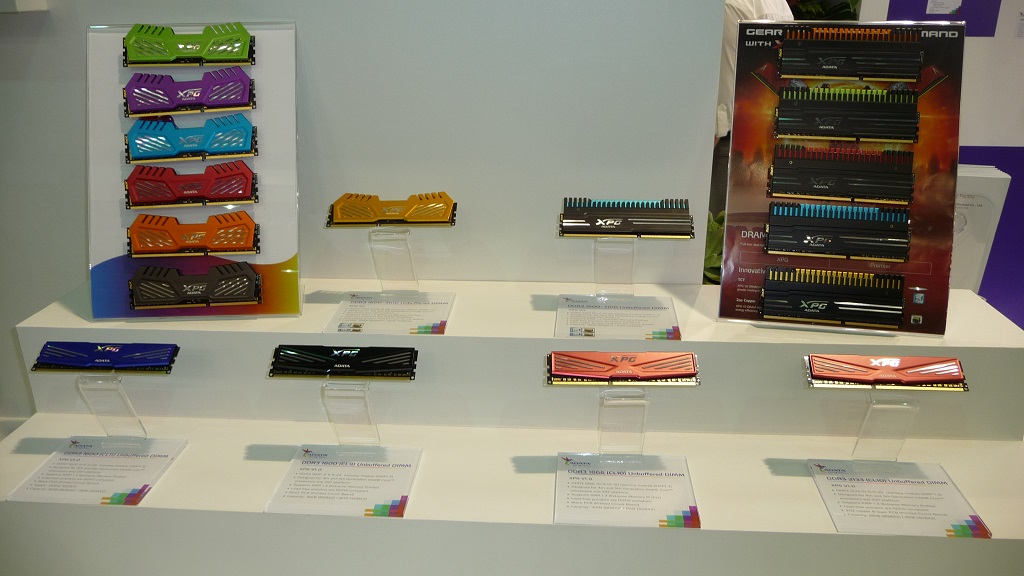 In addition to the XPG Extreme Series there is also a more modest series (left) that includes my body Cooling Colored to match the color to the rest of your computer hardware.
Lots of SSD drives

From 128 to gigabyte to the respectable volume of 2 terabytes, ADATA offers a variety of solutions SSD Interfaces such as M.2, mSATA and of course the common SATA3. These drives are aimed at different market segments with budget series and series for the professional market, such as the SP920.
The ADATA is important to show how muchSSD It is resistant to moisture and water. So important in fact, she took the demo idea a step further.
In the aquarium of ADATA There are different species of fish such as ISSS312 in the volume of 256 gigabytes. The drive is connected on the SATA3 to a computer system and it is demoted to show it functions normally.
Drive under the water stream while in the demo, it survived

This amusing presentation illustrates ADATA The durability of its products to heat and cold. ADATA Has chosen to be particularly creative this year.