Thinking of diving into the Arduino world but not knowing where to start? Get the guide that will give you some order in the mess
So you decided Start developing to Arduino. You go to the Internet to see how much the board costs, and you've probably noticed that this is not the end of the matter, you need tools, components and there are sites that will sell you some questionable kits, so here's the guide that comes to clarify a few things,
Select the clipboard

After a quick entry to Arduino's website, you can see under the Products category that currently exist about 15 versions of Arduino, this is of course regardless of the dozens of non-official versions that run on the InternetNetduino and the-chipKIT). So what are the main versions we have:
One

The leading model, not too large but sufficient for most projects, has 14 digital pins, of which 6 can be used as PWM and 6 analog pins. The board works around the ATmega328 processor that is equipped with memory Flash 32 of kilobytes (half a kilobyte captured in favor of the bootloader), 16 clock speed of the MHz and 5 volt. In conclusion, I would not say that there is something special about this model, but perhaps it is also its advantage, it is not too big or too small, it does not have too many pins but also quite a bit, its memory is fine and its work voltage is standard for the rest of the models. Price: about 20 Euro.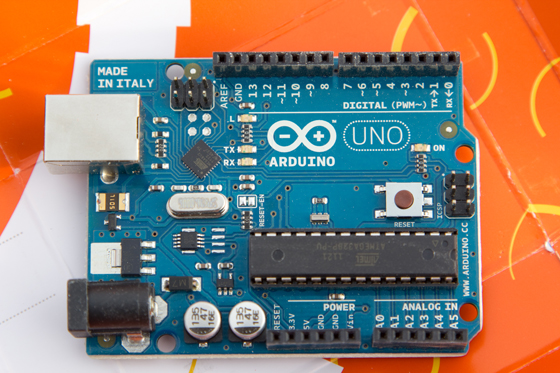 Arduino Uno
2560 (Mega)

Uno's Big Brother, a monster with 54 digital pins (of which 15 can be used as PWM outputs), and 16 analog pins, the 2560 works around the ATmega2560 processor, with a decent 256 memory Flash (8 / KB are taken for the Bootloader). In short, a real monster, is recommended for those who has long-term plans in dealing with Arduino. A small drawback is its price of about 40 Euro.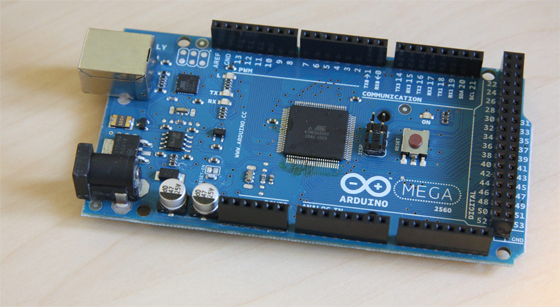 Arduino 2560
Due

For detailed information about the board can be peeked In an entire article devoted to him. Overall, this model really is not intended for beginners in hardware and in general. If you are a student however, then this is not a bad option at all, after you plow his options as Arduino, you can treat him as a development platform ARM For all intents and purposes. Price: 40 Euro.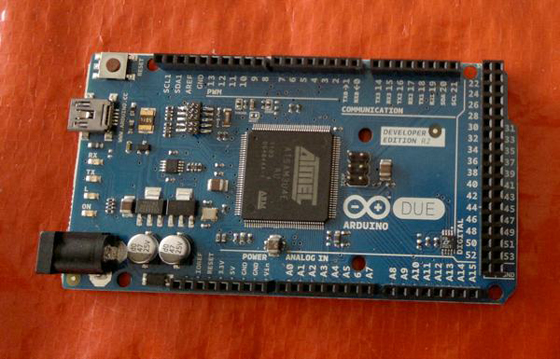 Arduino Due
Microphone

A model that has emerged in recent weeks, which I think is the most recommended for beginners. Works around the ATmega32u4 processor, contains 20 digital pins (7 of which can be used as PWM) and 12 analog pins. In addition, 32 is equipped with a memory kilobyte Flash (4 KB is taken for the Bootloader), a significant advantage of this model is its ability to connect easily to the Breadboard. Price: 25 dollars.
Arduino Micro
Buy original or Chinese?

I have often been asked the question and the answer is this, if you want to go for sure then only original. From my little experience with Chinese imitations, they work but have not come out not to investigate beyond. However, in my opinion, it is not worth the potential problems.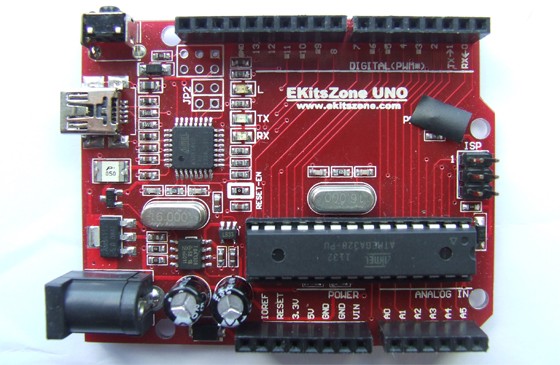 Is there a reason to prefer a replacement board? In most cases probably not