Memory Maker G.Skill introduces a host of new, ultra-fast memories alongside drives SSD In the 2014 Computex

G.Skill is best known for its advanced products and end-user market with memory DDR3 At high frequencies. This time at the Computex show, G.Skill displays frequencies Memories Taller than ever with the TridentX series of memories.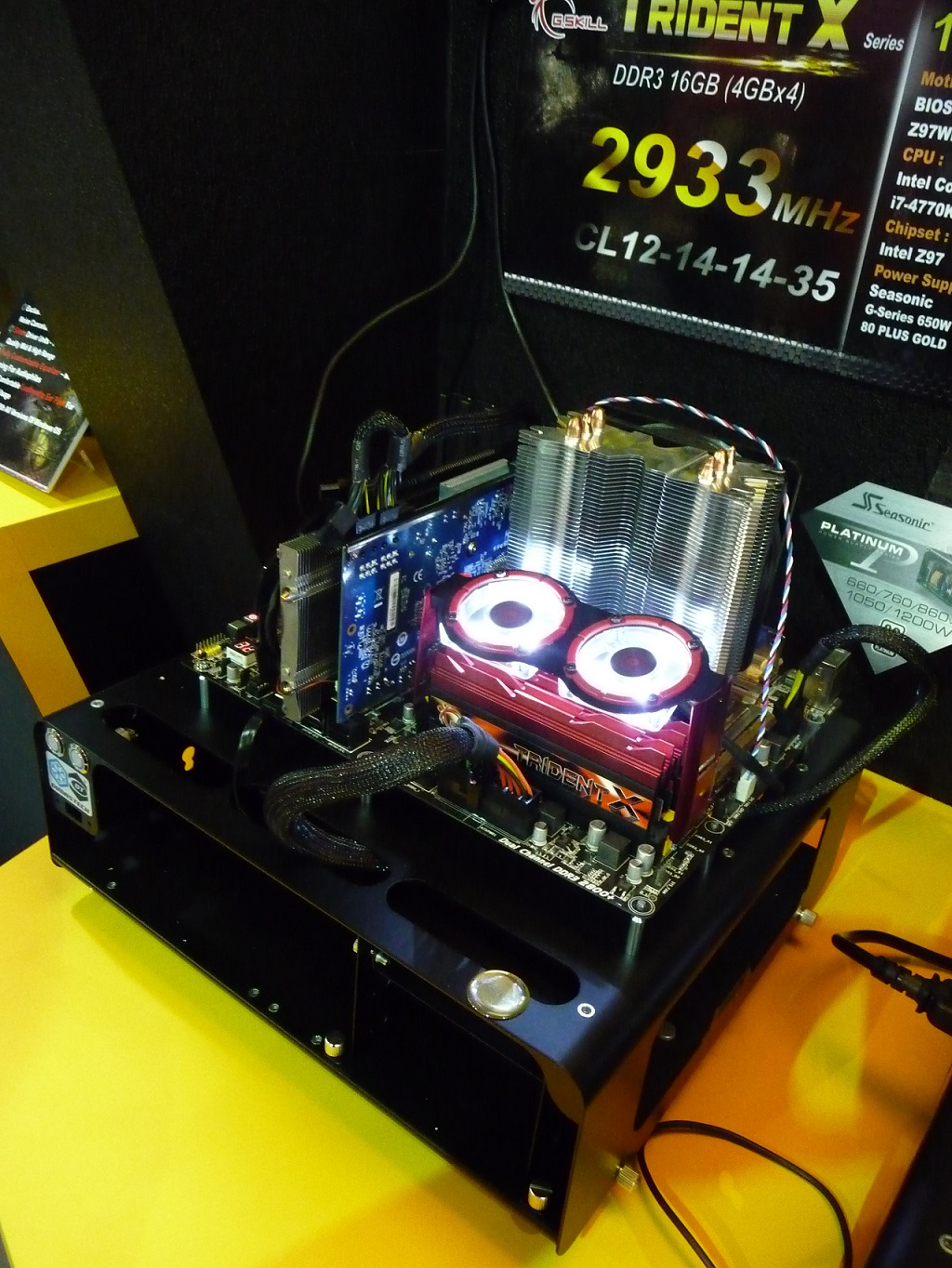 The new flagship product of G.Skill is the set זיכרון In a 16 gigabyte volume that comes in a monstrous action frequency of 2933 MHz. This frequency is so high that few Abebridge processors that can support it and a large part of the Hasswell processors will have difficulty running the high frequency.
Not only has this memory set reached high frequency, G.Skill also offers the option to perform The fast Manual operation frequencies that the computer market has not yet recognized. It demonstrates three supercharged positions that display the running array on 3300 and 3500 MHz (!), Which of course brings traffic זיכרון Extremely broad.
Is also expanding into theSSD The advanced

G.Skill wants high memory speeds, not just RAM. The manufacturer presents its new flagship product in theSSD, The Phoenix Blade.
drive SSD This actually comes with an expansion card configuration for thePCI-Express 2.0 X8, which gives it unlimited traffic and significantly higher than the traditional SATA3 interface.
G.Skill specifies continuous read speed of up to 1900 megabytes per second, and continuous write speed of up to 950 megabytes per second. It also specifies the amount of IOPS operations of 275 thousand in parallel 4K mode, which is significantly higher than any drive SSD To the SATA3 interface available today.