We took for a ride one of the monstrous mobiles there is - מחשב נייד For gamers from the family

Republic of Gamers

Of Asus
The advances in production processes and computer core architectures are not expressed only on desktop computers. Its impact is extensive and includes the computer market of all kinds. From the desktops to smartphones, the improvement and reduction of chip manufacturing processes enables us to benefit from greater processing power and significantly lower power consumption in each generation.
This time we are criticizing you
Mobile
Designed for people who must take the gaming with them. New laptop
Asus
Landed in Israel and took him for a ride.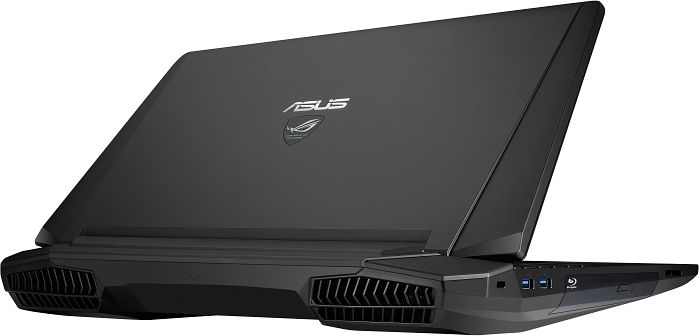 Processor:

Core i7 4700HQ 2.4Ghz, 3.4Ghz Turbo

Memory:

DDR3 16GB 1600Mhz

Graphics Card: NVIDIA GeForce GTX 780M 4GB
storage: 128GB SSD X2 RAID0 + 1TB 5400RPM
Operating System:

Windows 8 64bit

screen size: 17 INCH
screen resolution:

FullHD 1920X1080

Screen Technology:

Non-Glare LCD

, 120 Hz transmission rate, and 3D support
Weight: 4.8 pounds
wireless network: standard

B, G, N
With the computer the user will receive:
Carrying case, branded

RoG

Of Asus
Asus Gaming Mouse
Goggles 3D

3DVISION 2

Of anodia
Power cable used for charging and use
gaming earphones

RoG

With a microphone
This laptop carries very impressive technical specifications from all directions. The first processor that Asus chose to use is one of the most powerful mobile processors and is based on the new Aswell architecture
Intel
. Laboratory-
Core i7 4700HQ
It is a pure-cored quad-core processor that carries the multi-cap technology
Intel
To give it eight logical cores. This processor comes at a frequency of 2400 MHz and can accelerate itself to a frequency of 3400 MHz, a speed commonly seen on advanced desktop processors.
The graphics card on this computer is something that has also been given a serious emphasis. God-
Geforce GTX 780M
Anodia is a video card based on the Kepler architecture and is an 1536 theme
Processors
Internal operating at a frequency that can reach 800 MHz during an effort. These processors are connected to a gigabyte of 4
זיכרון
Graphic technology
GDDR5
. This video card can be compared to its components
GTX 680
and-
GTX 770
Of the desktop market, although castrated with lower core operating frequency and graphics memory.
The storage array you see on the next page is one that combines
storage
Small and has a high speed
storage
Large and low speed. This hybrid integration enables the division between the important area of ​​the operating system and the software frequently used against the space used for things such as
storage
של
תמונות
, Songs and movies. This computer is not using
Asus
On the drive
SSD
One, but two that operate in the array
RAID0
, Which effectively makes them a single, dual-speed drive with higher speed.