Tournament
StarCraft II
The largest in Israel is underway:
HWzone.co.il
In cooperation with the Zerling site and under the auspices of the Company
Gainward
The world decided to promote electronic sports in Israel a step further and organize the championship ישראל Open in
StarCraft II
.
We are pleased to announce the opening of the Israel Open Championship in
StarCraft II
של
HWzone.co.il
Sponsored by
Gainward
. Recognizing that
SrarCraft II
Is the title of the most prominent strategy in recent years, and out of a desire to promote the gaming community in Israel in general,
StarCraft II
With prizes worth thousands of shekels. The present step is but one of several initiatives taken to help the gaming community in Israel grow and thrive. to another
Open several game servers
For prominent headlines, the time has come to take another step forward.
Israel Open Championship
StarCraft II
Will be held in full cooperation with
The Zerling site
, Which is a place
meeting
The hard core of the players -
StarCraft
In Israel. The cooperation is designed to ensure that the tournament is conducted as professionally as possible. As part of the championship, live broadcasts and
VODs
Of the most sought-after games by prominent broadcasters in the Israeli community.
The tournament was made possible thanks to the company
Gainward
Which aims to promote the gaming market in Israel and directly support gamers through award-winning tournaments. Company
Gainward
Is a leading manufacturer of video cards, and the tab is known for quality components, invested cooling solutions and captivating design. The prizes are a gift
Gainward
The following are divided into the tournament: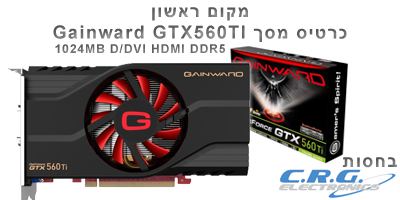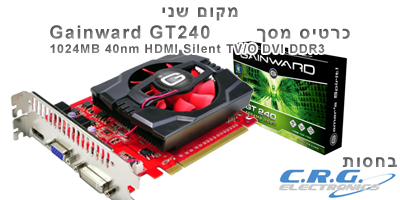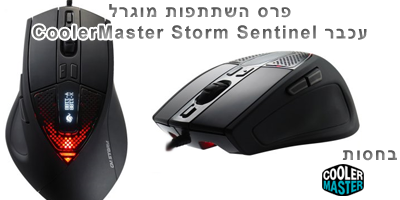 General Championship
Registration for the tournament is open to all surfers who have an address in the country ישראל, Until the

17.05.2011

At exactly midnight.
The participation prize lottery, mouse gaming

CoolerMaster Storm Sentinel

A gift from

CoolerMaster

Will be held between all registrants who will participate in at least one game and won no other prizes, after the final match and regardless of their position in the championship table.
Your participation in the tournament involves adding your email address to the site's mailing list

HWzone

. You may remove yourself from the mailing list at any time and we undertake not to forward your address to any third parties.
Participation in the lottery is prohibited for managers

HWzone

And their families.