A good evening to all the site surfers and our regular forum members,
Today we are happy to tell you about HWzone.co.il's entry into the field of laptops. We are sure that once you get used to our comprehensive Hebrew articles on a variety of hardware and gadgets, it will not be difficult for you to receive our articles and reviews on various laptops.
The mobile market is gaining momentum, and more and more such computers are sold around the world (in the US, for example, more laptops are being sold than laptops). From your heart), and two articles have already surfaced.
A few days ago we published Final article on Intel's latest mobile generations, And the differences between them. Intel's platforms currently dominate the mobile market, but because of the great selection and number of models and processors, there is a great deal of confusion among some consumers, and in our article we tried to make some order in this salad.
In the distant past we have already published reviews on mobile sites (some of which still exist in our archives), and this week we returned and made a new review. We took a spin The S1 EXPRESS DUAL computer Of the LG company that is powered by the Intel Core Duo T2500 processor, and we went out to check whether it was a tiger beast with tiger performance, or that we just have some kind of a weak, domesticated poodle here.
In addition to the powerful dual-core processor, LG's S1 also features a terrifying mobile video card, Mobility Radeon X1600.
But not only reviews and articles on mobile sites, and in our forums system we have opened a new forum that will deal with the subject. The Mobile Forum will be subject to our shopping recommendations forum, and you are more than welcome to ask and consult about buying your next mobile in the forum.
In the forum you will now find a lot of information about the different mobile devices in the market, and the community managers will be happy to help you and answer your questions.
Login to the new laptops forum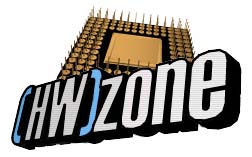 Here is also the place to talk about another forum we opened a short time ago - LCD Screens Forum. As the thin screen market woke up, the questions on the topic grew in our display forum, and we decided to dedicate an entire forum to the LCD screens. In the forum you can find the impressions of our community members (already numbering over 25,000 users) from different screens and hear and voice opinions on the topic.
To access the Forum LCD screens
Enjoy!
Team HWzone