USB or 3.0 Thunderbolt Not fast enough for you? What will you say about a connection that will allow 32Gbps?
Is the popular device on the way to Halter also as an external connection? At the annual conference held by the PCI SIG Group (PCI Special Interest Group), which is responsible for promoting and developing the PCI Express standard that we all use on a daily basis, a plan was announced to develop an external connection based on the PCI Express 3.0 standard, and offer transfer speeds Data we have not yet seen in the field.
In the group Planners A connection that can offer up to 4 data transmission paths, which can offer a maximum speed of no less than 32 Gbps (like a PCI Express 3.0 X4 connection, or a PCI Express 2.0 X8 connection, in fact), to a distance of no more than three meters - which will make it a competitor Direct and advanced to USB 3.0 andThunderbolt, Which offer maximum speeds of 5Gbps and 10Gbps respectively.
The planned connection, scheduled for next month and scheduled to be ready before June 2013, is expected to provide up to 20 watts of power, which is once again a significant improvement over the 10 watts offered by the Thunderbolt and the 5 watts that can deliver The USB 3.0, But will not be sufficient to activate, for example, graphic cards - Without another source of power, anyway.
The connection would be flat and thinner From the Thunderbolt connection, And will be designed for stationary computers, computers Mobile, Tablets And similar devices, in addition to peripherals such as devices storage Of the most common types today.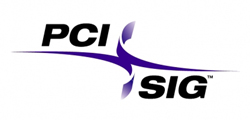 They too want to join the party
Similar to Thunderbolt (once again), PCI SIG also plans to abandon copper cables in favor of optical cables in the future - the PCI Express 4.0 standard is expected to hit the market in about four years and double the data transfer rate of version 3.0, with the assessment that we will also see Versions based on optical cables of the future standard, which could offer a higher transmission rate over long distances. Is the PCI Express Will precede Intel In the pursuit of optical communication? We prefer to concentrate in the near future, and see the The USB 3.0 and the-Thunderbolt Become mainstream standards, before we begin to fantasize about the coming years.
Despite the estimated-but-impressive data of the future essay, the biggest question seems to be "Does the world really need to fix another external essay"? PCI SIG is convinced so, and claims that the initiative comes from a demand of the market. The group preferred not to comment on the competitor's home connection Intel Directly, but note that the PCI-Express connection is available for use and development for any body that desires it,Thunderbolt, Which already at the time of its introduction we learned that Apple will have a "first right" for its use - a fact that raised quite a few concerns about the preference that first-party companies may have over third-party companies at the time Development Products that support this connection.
Another argument, which may be the "joker" for PCI SIG and the future connection, is the fact that theThunderbolt It relies on special routing chips that allow it to support a variety of protocols and Daisy Chain connections, while the external PCI Express 3.0 connection will use only one protocol to transmit data and will not use such chips - which will make it cheaper.
Are we on our way to another "giant war"? In about two years (a sigh of disappointment) we may know.