Scythe brings a new generation to two popular models - Mugen 4 and Grand Kama Cross 2, which are designed to analyze the upper market
Get updates from us all at TelgramJoin the channel now
Scythe is known as a quality manufacturer of some of its products We were intrigued few months ago. As every year, the company makes sure to release new and advanced versions of a number of popular tweets and we were informed that the company will release a new and more advanced version of Mugen and Grand Kama Cross (4th and 2nd generation respectively).
Like the previous model, Cooling Mugen 4 will include 6 heat pipes made of copper which will transfer heat from the base Cooling Nickel plated ribs Cooling Made of aluminum. The main change is the arrangement of the cooling ribs, the fan and the way of installation.
The heat sinks are now arranged differently, with an emphasis on air diffusion and more effective cooling. Also, the PWM fan with which the cooling will come will be 12cm from the Falcon series rather than the Slip Stream as is customary, which should be quieter with the same air push. , Since installing the previous cooling was not easy at all.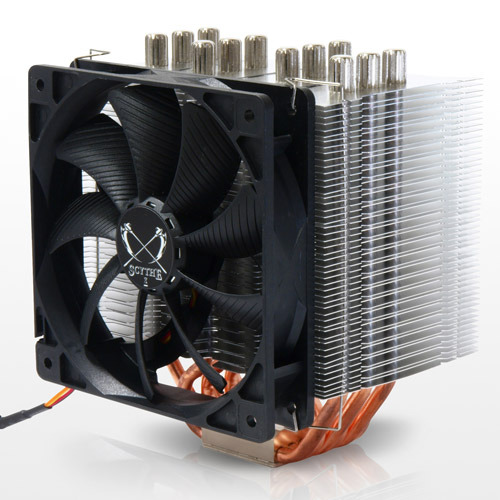 The other cooler the company has introduced is the massive (and strange) Grand Kama Cross 2. This cooling will include 4 copper pipes that will transfer the heat from a nickel-plated cooling base (similar to Mugen 4) to the heat sinks. The cooling structure is in the "X" shape, with a 14 cm high PWM fan with a high air push on the center of the refrigerator (which will also cool the memories and motherboard). Existing ones, including the future 1150's Intel.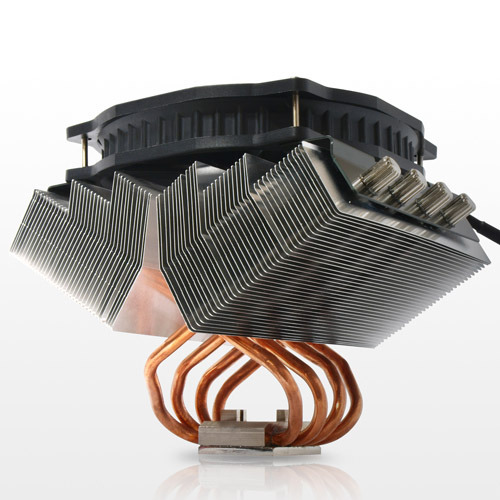 It seems that the company focused mainly on reducing the noise and the manner of installation of these purifications, when in the last generation the shrouds were difficult to assemble and were not particularly quiet during a long heavy effort.