Scythe Company introduces Ashura - Body Cooling New and massive that will include some unique features
A few days ago, the company Scythe Has produced improved versions Both my body Cooling Leaders - Mugen and Grand Kama Cross. Now, it turns out that the company did not stop at this, and planned a body Cooling Another season named Ashura, also designated for the upper market segment.
This refrigeration includes six copper tubes of diameter 6 mm each, which transfer heat from the base of the heat sink (made of copper and wrapped in a nickel layer) to the aluminum heat sinks. Cooling Extra large, which weighs 750 made - sort of like the Grand Kama Cross model.
What is special about the body Cooling This, is its shape. It's a body Cooling Very wide and tall but very narrow - 161x145x65 (length x width x height). Which means the heatsink probably won't fit some of the chassis, but due to its (relatively) slim shape it will be possible to insert rib memory RAM Cooling High undisturbed - which is impossible with most of the massive cooling available.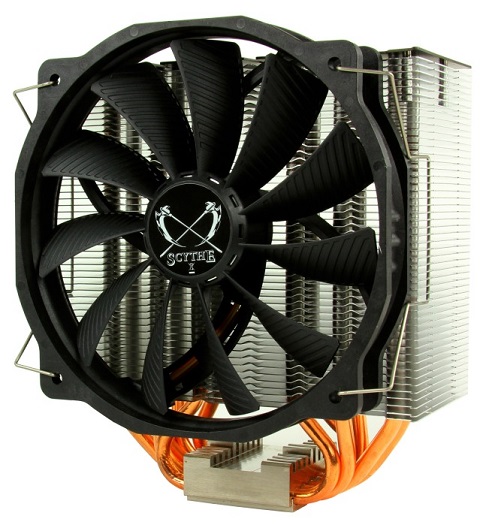 Additionally, Cooling Ashura will include an exceptionally large PWM fan - 14 cm from the company's new Glide Stream fan series. If one fan is not enough, the company will attach another catcher as part of the cooling package that will allow the addition of an additional 14 cm fan on the other side of the heat sink to create Push-Pull array that provides capability Cooling Improved even more.
Like the rest of its heat sinks, Scythe emphasizes the support and connection of the heat sink base to the motherboard. The heat sink will support a variety of CPU housings - LGA 775 / 1156 / 1155 / 1366 / 2011 for Intel processors, and AM2 / AM2 + / AM3 / AM3 + / FM and FM2 for processors AMD. The company also made it as simple as possible to simplify the connection of a body Cooling This is to the motherboard, so that people who are the first time in their assembly will not get too entangled.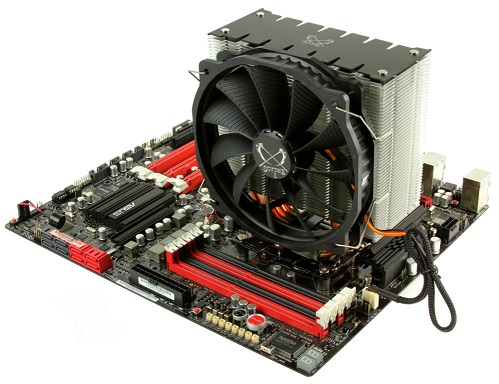 It is unclear whether the heat sink connects to the motherboard or the motherboard connects to the body Cooling. Just monstrous
We are pleased to see that Scythe not only updates its existing cooling systems, but also releases new models. It remains to wait and see what its price will be in Israel and whether its performance will indeed give a good price.