Introduction and packaging
In the past few years, the kerur market has undergone a real revolution. If a decade ago Overklokers were investing in large and serious aircrackers, today's dream of any typical Overclocker (except a successful processor) is
Cooling
Large water and closed circuit execution. In the past, the disadvantages of purchased water coolers outweighed their advantages: they were expensive, they required regular maintenance, and the performance they provided was, at best, the same as that of expensive air coolers. Then came the closed water cisterns. The closed water cooling systems proved themselves to be cost-effective, and most important, they did not require maintenance at all.
For a long time the closed water cisterns market was dominated by two companies -
Antec
and-
Corsair
Together with their partners
Cool-It
ו
Asetek
, Dominated the market without question. But today, we see more and more companies entering the market of closed water cisterns, one of which is
CoolerMaster
Which was recently released with its first water cooling -
Seidon 120M
Cooling
ה
Seidon 120M
Was designed to compete in the cheaper market of water chills against shrinks such as the -
Cool 620
From home
Antec
And
H60
של
Corsair
. But for more advanced curves such as the
H100
and the-
Cool 920
There was no
CoolerMaster
Answer, to this day.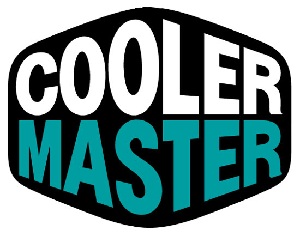 Today Asker the answer of the company
CoolerMaster
To the high market of water cooling in general,
H100
של
Corsair
In particular -
Seidon 240M
. God-
Seidon 240M
he is
Cooling
Water has a dual radiator that can hold two 120-mm fans and is actually
Seidon 120M
Double in size.
Is it worth buying? How is it against competitors,
H100
? Answers below.
ID -
CoolerMaster Seidon 240M
Compatibility: All processors from Intel Apply 775 and all processors from

AMD

Apply a helicopter

AM2

Dimensions of radiator:

273 120 x x 27

Fan dimensions:

120 120 x x 25

Fan power: between 600 and 2400 rotations per minute with airflow between

CFM

19.17 and the

CFM

86.15
Fans: two 4 pin with life expectancy of 40,000 hours and noise between 19 and 40 decibels
Pump life: 70,000 hours
Noise Pump: Below the 25 decibels
Power Pump: 1.8 watts
Duration: 2 years
Price:

100$

(The expected price in Israel is NIS 500)
What's in the box?
Cooling the

Seidon 240M

Which includes radiator, pump, block, container and pipes
Detailed instruction manual for cooling installation in each bracket
Docking kit for processors

AMD

Which includes a rear plate
Docking kit for processors Intel Which includes a rear plate
Two 120 fans with a pin xNUMX connection
Rubber cover for space between radiator and fans used as a shock absorber
THERMAL THERMAL INJECTION
Pin 4 Splitter - Connects the two ventilators to one bracket on the motherboard
16 screws for mounting fans and anchoring in a standard size chassis
8 Long screws to install ultra-thick fans or to install cooling in thick packages
8 Screws for cooling installation in an additional fanless enclosure
I would like to note favorably the company
CoolerMaster
Which thought of the users and included a lot of screws and lots of docking options
Cooling water - that's how it works
ה
Seidon 240M-
Works in the same manner as the closed water cisterns on the market.
The cooling consists of a block, a pump, a water tank, a radiator and a fan.
The block - The block sits on the processor, passes through water and is made of copper at the point of contact. Its purpose is to transfer the processor heat to the water inside it.
The pump - The pump sits above the block and is responsible for the flow of water in the refrigerator, like the heart in the human body.
The container– As its name, its function is to contain water that is not currently used and from which the pump draws water. The container is placed on the radiator.
The radiator - The radiator passes through the water to cool down. The radiator works in the same way as air coolers when the hot water in it warms the metal fins while a fan cools those fins and they in turn cool the water.
The fan- They pump air into the radiator fins and cool them
The working loop of the cooling is as follows:
Cool water is pumped from the tank and reaches the block. The block transfers the heat of the processor to the water - the hot water reaches the radiator and cools, and so forth