Motherboards manufacturer ASRock Designs fluid-resistant motherboards, along with several other special features
A few days ago, Several advanced motherboards were presented to us Of ASROK, based on Z87 and H87 chipsets, which will be designed for Haswell processors Intel Which will be launched next month.
Asrock wanted select motherboards of its own to include a number of features that most motherboards do not have. She calls the same special feature set "A-Style". At the moment, not all details have been disclosed, but we do know that among these features, enhanced audio quality (especially for headphones) will be included, an HDMI input that will allow content to be displayed Video From your chosen device (such as your smartphone) through the motherboard and directly to the computer screen without having to disconnect the cables.
We also know that there will be WiFi support with 802.11ac communication standard with support for BlueTooth 4.0 version and service cloud Some home. We are talking about special support, but what really surprised us is that there will probably be a layer of protection against liquids.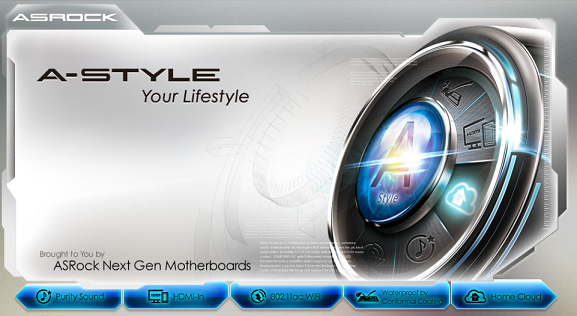 It is not yet known which layer of protection is involved, whether the entire motherboard will be covered and whether it will protect against all types of liquids, but it is certainly an interesting initiative on the part of the company. This will be of great benefit to those of us who use the body Cooling Water and of course the longevity of the board life by preventing corrosion.
We will continue to follow the "A-Style" feature set of Asrock and will keep you posted as all details are finalized.