The flood of smart clocks that threaten to drown us in the coming months will focus mainly on relatively cheap and simple products that will be based on integration with the smartphone. Hyetis's Crossbow is not one of them
but Crossbow Clock (A bow gun) from the house Hyetis Gracefully marks this goal and targets mainly customers who are willing to pay for quality, appearance and advanced features.
In December, the company expects to release the new watch that will offer interfacing with Apple devices, Android And windows 8 smartphones through connection אינטרנט radio, Bluetooth, andNFC.
In addition, rich users will be able to view text messages, weather information and emails directly on the device monitor which will also allow wireless charging Using a unique charging surface.
The clock will also offer a variety of sensors to reduce the need for testing on a smartphone. Including: GPS, Temperature gauge, altimeter, depth gauge (the clock is expected to allow diving to a depth of 250 meters, or until your head bursts with high atmospheric pressure), as well as a biometric sensor.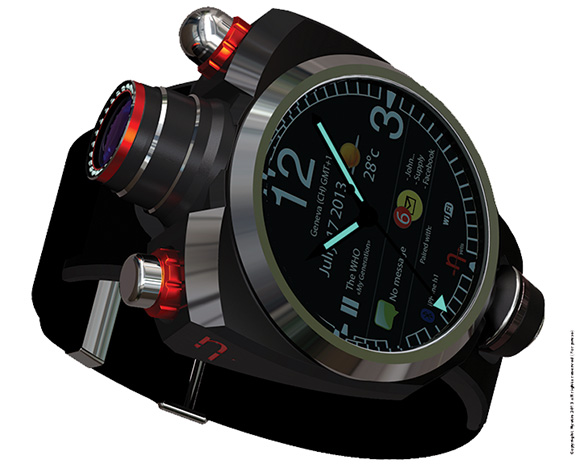 Picture of the new clock with the dreaded camera lens on the left
But the most interesting feature is a sensor camera Which is expected to be the biggest attraction of the watch - which will offer 41 megapixels on your wrist. This interesting number may indicate that the sensor that will be used will be the same as the one that Nokia manufactures and that it uses its flagship devices.
It is possible that only some of these data will be included in the final specification which will be revealed upon the release of the official watch, as mentioned, in December 2013.
For 1200, this is definitely not an affordable product, and is aimed at people with a lot of money who want to stay in the forefront of technology.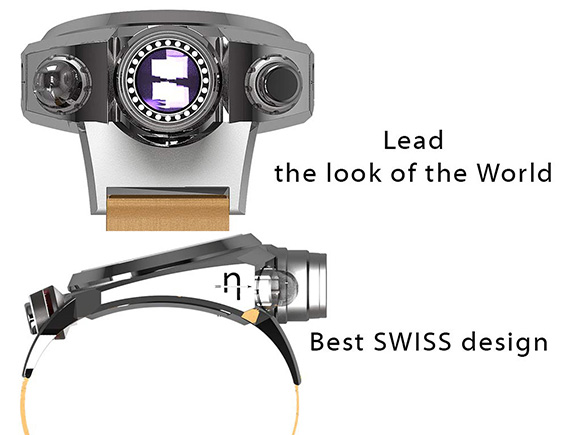 And here you can see side views that show that the design took into account the unique photographic ability
Smart watches are expected to reach us in the coming months and next year from home Dark And fromסמסונג, Which invests a lot of resources in their design, and are among the smaller players in the field of smart devices - such as LG, which has already released a similar but simpler device (a watch that is also a 3G phone) already at the end of 2009 and Recently recorded A number of trade names (G Watch, G Glass, G Link, G Band) which seem to indicate the direction that it is attracting.
the mother Smart Watches Will it succeed, or is it just an experiment balloon that will fall and burn with a lot of money invested and invested in it? Share your thoughts with comments!