CES 2013: If you also think USB memory Mobile The volume of 16GB or 32GB simply is not enough, Kingston has drives USB New in 512GB and 1TB volumes just for you
Kingston is one of the best-known companies in the field Memories The USB. And as such, its products are forged in impressive volumes (both in quantities of counterfeit items and in the volume of memories themselves). For several years now, Chinese manufacturers have been selling Memories In impressive volumes of 512GB and 1TB ineBay Or sites such as Alibaba.
These are actually Memories Smaller ones (usually between 2GB and 8GB) are formatted in a way that makes them look like they contain such a volume. But if you try to fill them with information, the information will be destroyed after it exceeds the true capacity of the drive.
Due to this is a little hard to believe now, during the CES 2013 exhibition, when Kingston Company Comes out with an announcement of almost imaginary volumes of - 1TB, and 512GB in USB memory Mobile.
Although the memories are quite plump, but they belong to the HyperX Predator series, sealed with zinc alloy cover, USB 3.0. The dimensions of the chubby wonder are 7.18 cm by 2.69 cm by 2.1 cm.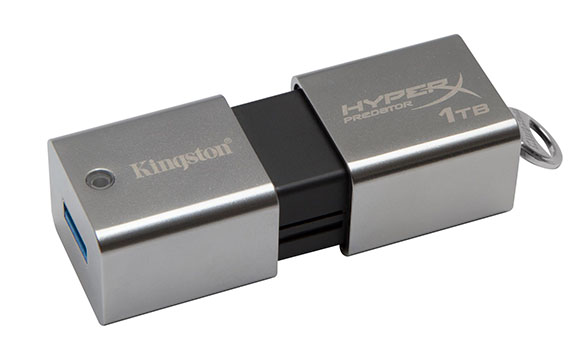 So how much do you pack?
In terms of availability, at the moment you can only order the smaller model of half a terabyte, but considering that its price is $ 1750, it is also not really suitable for every pocket. The larger fireplace will be available later in the current quarter of 2013.
"DataTraveler HyperX Predator 3.0, our new model, allows users to store their entire digital world on USB 3.0 memory," said Andrew Ewing, business manager of Kingston's Flash Memory Division. "The large volume and high transfer speeds of USB 3.0 help users save time when accessing, editing and transferring software and files such as Movies High separation directly from the drive without any delay or delay that could result from performance issues "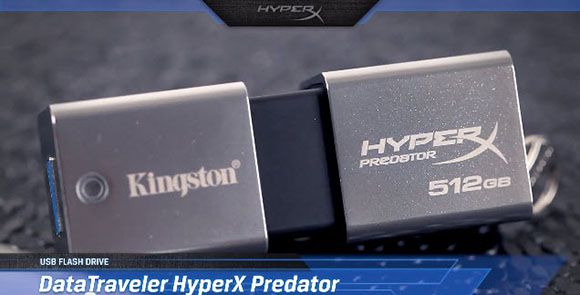 And this is the little brother, which is available for purchase right now for a "modest" amount
The new models offer a reading speed of up to 240 megabytes per second, and write speeds of up to 160 megabits per second. Making them almost as fast as drives SSD And faster than the smaller models in the same series (32GB and 64GB announced also offer read speeds of up to 150Mbps and write speeds of up to 70Mbps) - they need to be faster to make working with this huge volume easier.
However, Kingston is not the first to announce USB memory in this volume. Victorinox, known as the Swiss Red Army Knife has announced the USB memories In volumes of 1TB and 512GB combined with the famous pocket knife as early as last year. However, their memories offer much more modest performance with read speeds of 22 megabytes per second, and write speeds of 15 megabytes per second. The Victorinox product on display at CES is also not available for purchase until later in the year.
Maybe now we do not really need such volumes in your pocket, but it's a marker for the industry's direction, and if today the price is thousands of dollars per unit, then in a year or two the picture will look completely different, and such volumes will be as common as 4 or 8. In terms of mobile devices this is a great news. If today we need to think carefully about what we install in the limited capacity we have (especially on tablets or Smartphones Which do not offer an expansion slot), in a few years it will not be a consideration at all.
So what do you say, do you need or will need in the near future volume storage Such a giant in your pocket, or is it just too much? Share your thoughts with comments!