First pictures of Unlocked The 3D-capable CX2 appears on the network

We would not call it Optimus 3D smartphone It launched LG But this is a reasonable smartphone that offered a kitschy concept but also quite original.
It seems that the Korean manufacturer itself has also come to the conclusion that their first immersion in the world of autoscopic XNUMXD for smartphones was lukewarm enough to return to the drawing table and work on another device with a similar concept (and maybe even a real sequel) - now we win First acquaintance With the result, say hello toLG CX2.
Just a few days ago we told you about another interesting LG device, The X3, When the similarity between the CX2 and the CXXNUMX is not only the name of the model, but also the exterior, which includes a smooth and elegant design (although this may change until the official launch, for each).
According to the report, the CX2 will offer chip OMAP type from Texas Instruments has a pair of cores at 1.2GHz speed (it may be OMAP 4430 that activated the original Optimus 3D, or OMAP 4460, which is inter-Galaxy Nexus).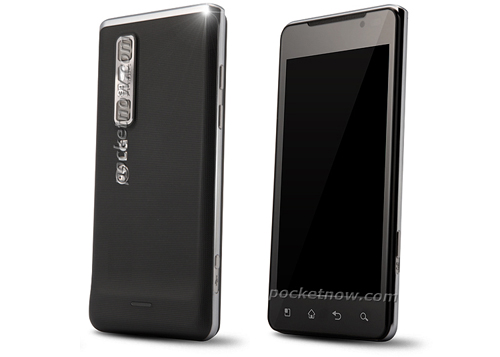 Anyone who hoped we'd left the 3D trend behind with 2011 would think again
The CX2 is expected to be based on a NOVA LCD panel (as was the case with the company's Optimus Black smartphone, as will the upcoming Prada K2 smartphone). The 4.3, which offers extremely high brightness and improved contrast ratio for most The competing LCD screens.
While the screen resolution will be disappointing with only 800 × 480 pixels, the high brightness should definitely help the XNUMXD display without Glasses Which will suffer, in many cases, from noticeable dimming.
The CX2 is expected to offer internal 8GB storage, as well as Wi-Fi connectivity, Bluetooth 3.0 connectivity, DLNA support, the ability to convert 2D content to 3D in real time, chip NFC, a pair of rear cameras that can take pictures 3D With a resolution of up to 5 megapixels and a thickness of less than 10 millimeters, which would also be a small improvement relative to Optimus 3D, which was equipped with a profile of a thickness of more than 12 millimeters.
Like a lot Smartphones Others, also the CX2 will probably be officially recognized in the exhibition MWC Which will open in about a month, we will also find out if it is Optimus 3D-2 (a strange name, we know) and how much this extraordinary 3D experience is expected to cost us.