CES 2013: They are called Leikr and are a group of athletes dismissed Nokia. And now they have a smart sports watch integrated GPS First
This is the clock
ספורט
husband
GPS
Especially advanced, that can give athletes exactly what they need and exactly when they need it. The inspiration for this watch came after the "
Leikr
Look at the number of watches that already exist on the market and understand that each of them has its drawbacks: one too heavy, one requires a lot of navigation in menus to find the relevant information, one takes too long until the
GPS
(Which is reflected in a decrease in the pulse, which can spoil good training), and so on.
B-
Leikr
Are very confident in their product, as they say they solve the problems that affect the experience of using watches
ספורט
others. The clock is equipped with a screen size of two inches contrasting reflection, at the resolution of
320X240
And made of gorilla glass for coating. On this screen you can see at the same time: how much time has passed since the beginning of the workout, your heart rate, speed, distance and how many calories you burned. You can store up to eight gigabytes of maps and training programs and be connected anywhere, thanks to connectivity
Wi-Fi
and-
Bluetooth
Extensive.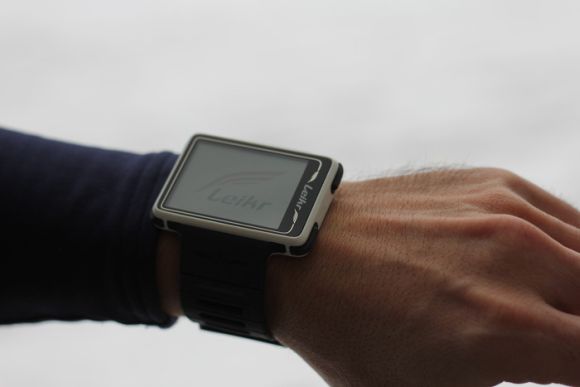 Suitable as a clock next to
The highlight of the product, according to the company, is the "
GPS
. According to the athletes they interviewed before going to the table, one of the most troubling problems to date in watches is the time it takes them to find satellites, that is, the time from the moment the athlete wants to start training until the moment he can start training,
GPS
He knows what route to move. According to the company,
GPS
Their built-in software from scratch to find satellites quickly and easily.
Another important advantage is the ability to communicate with the community. The product will be launched in June this year, in collaboration with
Endomondo
, One of the largest online sports communities in the world. You can easily find training programs that fit your fitness level, or bring up training programs that you have found effective. The training programs that can be downloaded directly to the clock are written in consultation with fitness and physiologic trainers
ספורט
, Which ensures effective and beneficial training.
The possible weakness of the device is precisely the battery. This is a tiny battery of
330
A milli-an hour, which according to the company will last for six hours when the "
GPS
worker. It's hard for us to believe that coaching can go on for so long, but what do we know? The watch can be purchased early before launch in June this year, for a price of 279 dollars, and it looks as though the amount already allocated to early sales has already run out.