Nokia's three new Android devices, which only work with services Microsoft Office, Have been hacked to allow full connectivity to Google services
After extensive experience with closed operating systems, Nokia has committed to the Microsoft smartphone operating system, releasing a series of smartphones called "Lumia". The devices stood out mainly in the field of photography, and introduced cameras with a high level of separation on devices that run Windows. However, the operating systems of Microsoft Office For devices Mobile Failed to capture significant market share, and Nokia began to wonder if it had bet on the right horse.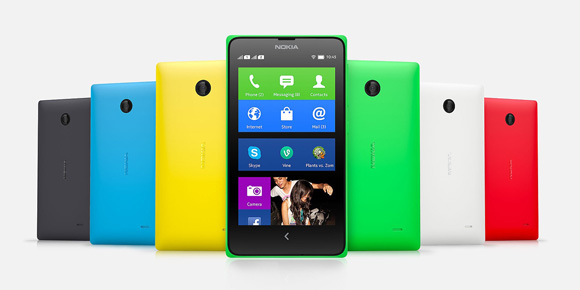 The X series comes in a variety of colors
Shortly after launching the X-Series - Android-based low-end phones (around € 100 per device) that only work with Microsoft services, Managed developers To unlock the lock, And made it possible Devices to contact services Google In a similar experience to an Android-free add-on.
The breakthrough of the spoken ROOT enables an interface Google Clean, and access to applications like GMAIL, Maps Google, Hangouts, and access to the app store Google, Originally replaced by a special version that Nokia built for them.