Samsung has announced memory

DRAM

New to PC טאבלט And smartphones, which will enable the development of handsets Performence And reduced energy consumption
Tablet PCs and smartphones today include impressive technical data and random access memory (
RAM
) In high volume, although the South Korean company Samsung wants to take matters into their own hands and bring the mobile gadgets to the edge of their performance capability. In fact,
Has released
The company on its website, announced
סמסונג
Officially on
memory
L
Which will be manufactured in the 20 nanometer process and will bring its devices to the top of the performance tables.
The company says the new memory chips have capabilities
Performence
Equal to memory
DRAM
Standard on desktop computers. The new memory is able to transmit information at maximum speed of
2,133
Megabytes per second (
Mbps
), When it comes to performance almost as high as 3 compared to memory
L
Which transfers information at a speed of
800Mbps
.
For example, they say in Samsung that the new memory capability can transfer three quality movies
Full-HD
(Whose volume is more than 17 gigabytes) within one second. "Our new memory will enable the world's leading manufacturers to bring mobile devices with higher performance than ever before," said Zhen Yang-yun,
סמסונג
. The company believes that due to the continued growth of tablet and smartphone screens,
memory
More effective is definitely a necessary commodity.
Memory
L
The new
סמסונג
Will be available at higher volumes when it is faster than identical memories produced in the process of 30 nm - because it is produced in such a way that it can provide
Performence
Are tens of percent higher. At the same time, the energy consumption it needs will develop significantly - which may indicate that the devices may become even more subtle and light.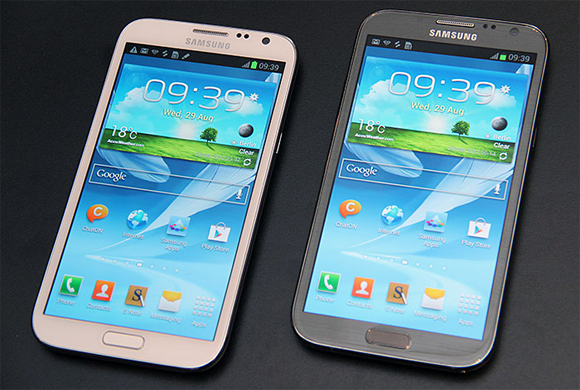 Is the-Galaxy The new Note will be the first to include the memory The LPDDR3?
Samsung is expected to continue later this year
declare
On its 3 (probably in September), as more and more information surfaced around the Web that it would be the first device to include the "
DRAM
The new volume is generated in the 20 nanometer process. In addition, it is possible that the 11
Information about him
They have also emerged recently, and will also offer the quickest memory.