An electronic circuit designed for developments for Wearable computers Crossed the $ 100,000 target in the Kickstarter site
About a month and a half ago, Google released a special version of the Android operating system developers for wearable devices named A.
The goal is to open up a whole market of computing based on clothing items, such as watches (like Samsung Galaxy Gear in the first and second versions), which will be based on the operating system Android, Which has been limited to devices so far Mobile.
The distinction between the "full" version of Android and the "thinner" version of Android Wear is required due to the low power consumption that requires Processors And cost-effective components.
The devices in question do not stand in their own right in most cases, but rather as a complement to your phone or tablet. They can however provide information that can not be obtained by phone such as pulse monitoring, blood pressure, and other indicators, as well as allow voice queries without the need to retrieve the phone.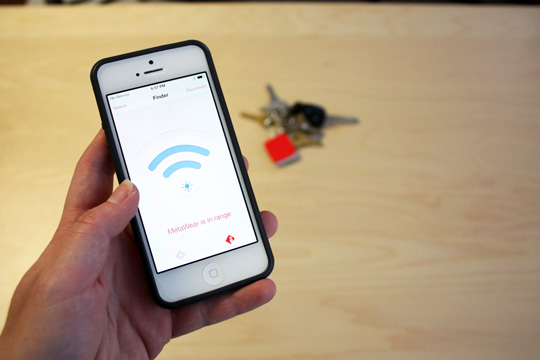 Communication between the clothing and the smart phone is based on Bluetooth (BT)
Until now, the devices that enabled it were dedicated watches from sports products manufacturers, such as heart rate monitors who used a dedicated operating system and spoke to the smart phone through application Designated. Now the media becomes much easier when Android devices communicate almost without the need for dedicated applications.
Development The project also included a project to develop wearable computing.
The evaluation is called MetaWear, Already offered for sale on the site Kickstarter With only $ 40 for early orders ($ 30 per product, plus $ 10 for delivery).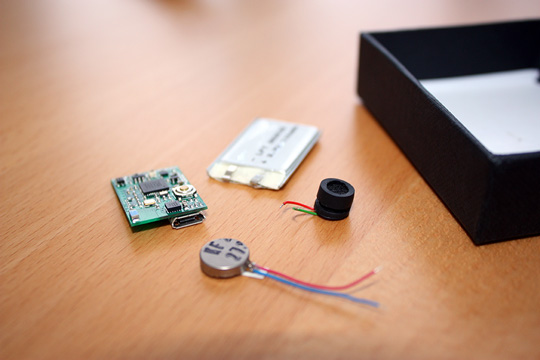 Developer evaluation components: Table, battery, Buzzer, and engine
The price in itself is groundbreaking, as the cheapest panels have so far cost at least $ 100 and constituted an entry barrier to products that aspired to a low cost to break into the new market.
In addition, the board is scaled to the size of a coin, making it energy-efficient and even easier to assimilate into a variety of products - watches, hats, pulse straps, pendants, bracelets, shirts, coats and more.
MetaWear Panel + Kit

An on-chip system is based ARM Cortex M0 and Nordic's nodes
Long life battery with 3.7 voltage
Charging via Micro USB
2 Digital pins for inputs and outputs (I / O)
Three-axis speedometer
Tilt, direction and fall detection sensors
Multi-color LED (RGB) with animation capability
Vibrating motor (vibration) round button size
A buzzer in the 4 frequency
Thermometer
Micro-Button
The project, which had a goal of $ 8,000, crossed that amount within a few hours, and now stands at about $ 100,000 (more than 1,000 percent above the requested amount). In addition, thanks to the great success, the team added the ability to monitor heart rate to the panel included in the kit.