We took a look at Antek's new 1900 case, its most advanced package, but we came back with poor conclusions
Today, in a computer package audit, with which the hardware manufacturer Antek decided to march to the top of the "
Full Tower
The modern, 1900 chassis. This chassis is the newest from the company's hundreds of series, a series she knew
Enclosures
Such as the 300, the 600, the 900, and the 1200.
The 1900 chassis comes inspired by packages such as
Obsidian 900D
Which we saw last week
. The design is based on the principle of partitioning when there is a clear separation between the upper intended for the motherboard and its components, and between the lower designed for cooling, power supply and means
storage
.
This trend of super-Enclosures It is quite new and requires a lot of investment from the manufacturers in the engineering of the perfect package. This is the flagship, this is the best case that represented the brand. Antec, a company with a long history in the market, has a new "best", and we tested how good it really is.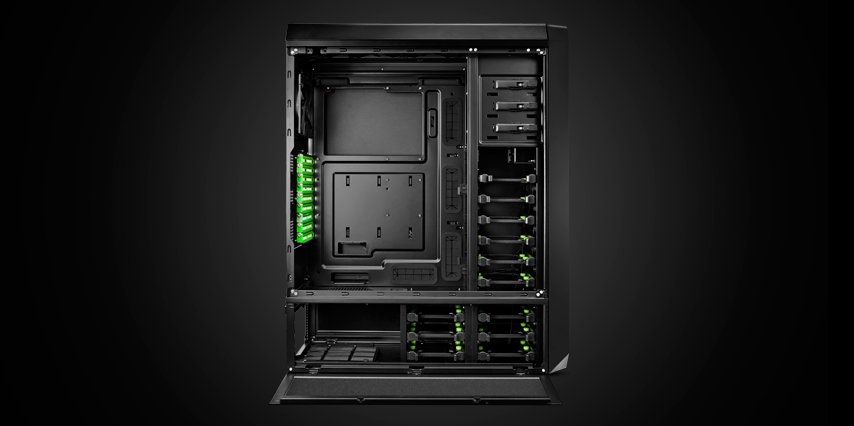 configuration:

Full Tower

height: 69.6 cm
width: 22.3 cm
depth: 55.5 cm
Drive support: Up to 14 Drives Size 2.5 INCHO 12 Size 3.5 INCH
Motherboards support: ATX, EATX, XL-ATX
Fan Support: Up to 6 fans, 6 are included
Among the 1900's competitors are:
Fractal Design ARC XL

Corsair Obsidian 750D

NZXT Phantom 630
1900's competitors are strong. They have unique features and a look that represents the brand from which they come. The 1900 case does it less well. How much less good?