Details about Unlocked The company's future primo is leaked to the network. Go back to using the screens AMOLED After more than a year and a half?
There is no shortage of things to love about the AMOLED (Active Matrix Organic Light Emitting Diode) screens, which are slowly becoming the default in the world of smartphones - an almost infinite contrast ratio, saving lives battery And also improved accuracy thanks to the fact that there is no need for a backlight unit for the panel.
It is not certain that everyone remembers this, but precisely HTC Was among the first manufacturers in the market to choose to give these screens an opportunity.
It happened two years ago, before the era of Super AMOLED screens, when the Taiwanese manufacturer chose to use AMOLED screens on its Nexus One and Google And its flagship in that era, the Desire.
The Desire smartphone has gained popularity and demand, but poor production of Samsung-based AMOLED panels has caused a significant shortage of stores, bringing HTC Turn your back to the OLED world And prefer the Super-LCD screens (which were then Joint Venture של Sony And Samsung), which it continues to use for all its devices today.
There is no doubt that today the world of AMOLED, especially the world of Super AMOLED screens סמסונג On their variety, due to much more than it was about a year and a half ago - and it seems that in-HTC They are finally ready to make a comeback.
New reporting suggests First details On a future instrument of the company that answers the name HTC Prime.
Primo will be a very small smartphone that is designed for the middle market and will offer chip Dual core 1GHz speed, 512MB memory loss memory, system Android Ice Cream Sandwich with Sense 4.0 interface, 5 megapixel camera with f / 2 aperture key and photo capability Video 720p quality, support for Beats Audio technology and more.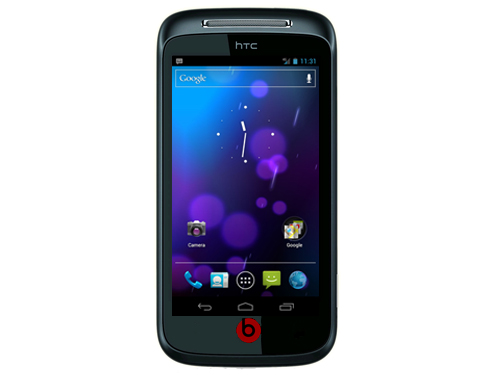 God-HTC Primo, for illustration purposes only
To all this will be added, ostensibly, a 3.7-inch Super AMOLED screen with an unknown resolution, which even with Gorilla Glass cladding above it will allow Primo to display a thickness of about 9 millimeters - no small improvement over the average thickness that characterizes the devices of HTC currently.
All of this data does not come from an official source and therefore should be taken under limited warranty, but this is not the first time we hear about a future device from the manufacturer that may use the Super AMOLED panel - The HTC Ville Which we told you a few months ago is supposed to display impressive thinness thanks to the panel in question, which certainly increases the likelihood that there are things in the body.
The HTC Primo, as well as the HTC Ville, are expected to win an official announcement at the MWC 2012 exhibition opening at 27 in February. It is estimated that the Primo will be priced at 250 British Pound, which is about $ 390, which puts it close For the Kumquat smartphone Future of Sony It has similar hardware and size.
Dual smartphones Core Reasonable prices sound like a trend not bad at all for 2012 year.