HTC is expected to introduce a new interconnect device between the OneS and the OneV in the coming days, including a dual Krait processor Core, 4 "screen with 480X800 resolution and Android ICS or JB
As the IFA show in Berlin approaches, more and more details are leaked about HTC's new device, hitherto known as the "HTC Proto". The device is expected to be called Desire X, and now, We also have a picture. We are expected to meet the device as stated at the IFA exhibition which will open in Berlin this coming Friday and will last until 5.9. At the same exhibition, by the way, we will be expecting many more interesting devices, such as theNote II, The smart camera וMedia Player של סמסונג.
The device will be called Desire X,Desire V, A device launched in the Asian market only a few months ago. The device will merge between theOne V And the One S You are a strategic place for people who do not want to compromise on the lowest handset, but also can not afford to buy expensive device.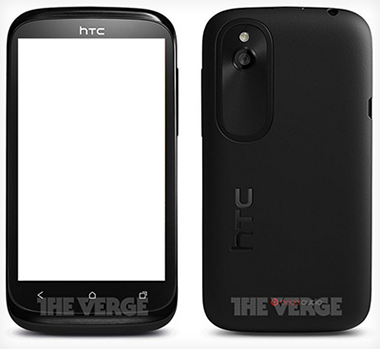 Source: TheVerge.com
The device is expected to contain a Qualcomm S4 dual-core chip that will emit a frequency of 1Ghz. Maybe it's MSM8225. The device will have a convenient 4-inch SLCD screen and a resolution of 800X480, 512MB RAM and 4GB internal memory only. If you rely on Desire V's specifications, the device will also have a slot for SD cards. The device will have an 5MP camera and its thickness is expected to be 9.62 millimeters. The whole story will run Android ICS, And maybe even JB, With the 4 's Sense Interface HTC.
The device has already appeared in four Scandinavian stores (though without a specification or image), and judging by the prices, the price of the device will range from 350 to 400 dollars. The device will come, like the Desire V, in black and white, and will include the technology of Beats, which is smooth Bought HTC Earlier this year.
Many claimed that the One S was too high, and that the One V was not enough, and were disappointed that there was no intermediary for them. Will the Desire X succeed in filling the void?
updating: Recently a number of new details have been revealed about the device, and others have been verified: the device will include 768MB of memory RAM (And not 512MB as previously reported), every buyer will get 25GB for free DropBox cloud storage for two years, the device will come with ICS (and not with JB), the battery will be 1650mAh battery and will be removable, the device will come in white and navy blue (not black), the device will indeed Slot for SD cards, its dimensions will be 118.5X62.3X9.3 millimeters and its weight will be 120 grams. The device is expected to cost $ 360.