The Finnish company is preparing to join the mobile tablet trend with a smart device based Windows Phone 8 has a huge 6 screen and advanced hardware
A few months ago, rumors surfaced that Nokia plans to launch its own built-in tablet Windows Phone 8. After a period of silence on the subject reveals the source of leaks and internal information, @evleaks, new details that back the previous plays and indicate that the company is actually working on a tablet with a size 6 inch which will read Lumia 1520.
There is a tricky picture of what might be a prototype of the device and a front-end image of a panel that belongs to a rule that seems to it but now has an update to the operating system Windows Phone 8. The same update expected by anyone who is following the rumors about the tablet from Nokia. Its name is GDR3 and its essence is to bring the operating system support for 1080p resolution and quad-core processors. As well as the option to turn off the automatic screen rotation, the option for the display mode adapted for driving, and another tile column on the main page.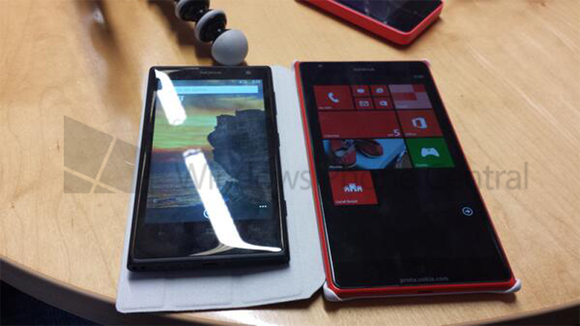 Nokia aims to reduce the technological gap from its Android rivals
About a week ago, a Bluetooth license was issued by the SIG body responsible for monitoring the Bluetooth connectivity standard to a RM-940 device Nokia. This licensing was accompanied by a specific license for the use of Snapdragon 800, Snapdragon 400 and Snapdragon 200 processors Qualcomm. This information along with previous rumors that the Lumia 1520 will be based on the CPUSnapdragon 800 validates to a certain extent its development.
| | |
| --- | --- |
| | |
The model number, 1520, does not mean much but it matches the names of the other devices on the Lumia line Nokia. The company's flagship device carries the 1020 model number. The original iterations of the devices in the other size and price categories also bore a model number with an 20 suffix, such as the Lumia 720 and the Lumia 520. The 925 and 625 are upgraded models of the Lumia 920 and the Lumia 620. Thus it can be concluded that the 1520 will belong to a new category in the device line of Nokia. And if its screen size is indeed 6 inch, it will be a category of tablet phones.
So far, we have not seen any information about the device's launch date, but we'll probably see it soon.