Nokia 's huge smartphone will be unveiled next month and is expected to be the beginning of a new incarnation for Nokia Microsoft Office And its mobile operating system with highly advanced hardware, improved software capabilities and more
If there is no last-minute surprise, in exactly one month Nokia and Microsoft will unveil the Lumia 1520, a giant tablet that will be a kind of opening shot for a new era in the world of smartphones - a world where Nokia we knew is no longer Nokia, but Microsoft 's smartphone division.
The Lumia 1520 is expected to be the first device to be based on an updated version of Windows Phone 8 called GDR3 (General Distribution Release 3; also known as Bittersweet Shimmer on Nokia devices) will offer extended home screen customization options, "driving mode" that will automatically mute calls and alerts as soon as the device is plugged into a Bluetooth system. vehicle, Improvements to multitasking abilities, and more.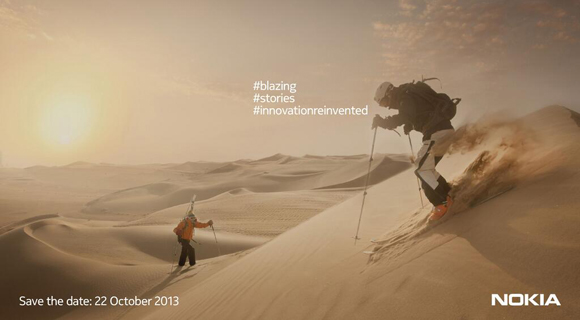 Smartphone-Lumia 1520 was supposed to have been exposed at 26 in September, but the press conference was postponed in a month
Following the announcement of the acquisition transaction Nokia Microsoft
With all due respect to the required software enhancements, the most significant upgrade that GDR3 will bring with it is undoubtedly the updated hardware support,Windows Phone 8 has the technical ability to compete with leading Android devices.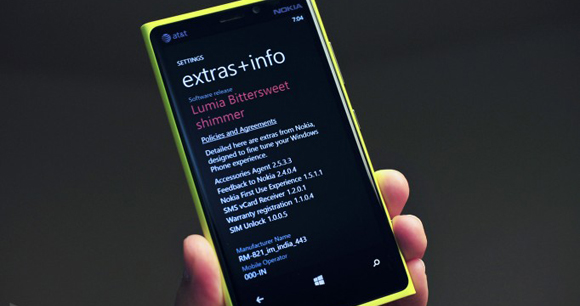 Updating my software is very important, but support for new and advanced hardware is no doubt the highlight of the GDR3
According to reportsAnd there are many of them), The Lumia 1520 will feature a screen no smaller than 6 inches with a resolution of 1920 × 1080 pixels, and in addition chip Snapdragon 800 quad core of Qualcomm, Memory RAM Volume 2GB, volume storage Internal 32GB Plus Card Expansion Slot microSD, The PureView camera is based on a sensor of 20 megapixel and also a formidable 3,400mAh battery.
God-Lumia The 1520 may cost $ 699, a fairly attractive price that will make it one of the most impressive devices on the market - especially for those who are not afraid of extra-large smartphones.
How many of these juicy, promising details correspond to reality? At 22 in October we will find the answer.
Will this be Nokia's latest smartphone?
The Lumia 1520 is not the only device that is being brewed in the laboratories of the Finnish manufacturer these days - according to the latest rumors, the company will soon unveil a tablet as well. Windows First. Windows RT, to be exact (and to the disappointment).
Nokia's tablet, codenamed Sirius and possibly named after the official Lumia 2520, is expected to offer a 10.1-inch IPS screen with a resolution of 1920 × 1080 pixels, chip Snapdragon 800, 6.7 rear megapixel camera and 2 front-end megapixel camera, 32GB storage plus expansion slot, battery Which will be enough for ten hours of work and a keyboard cover with battery Built-in.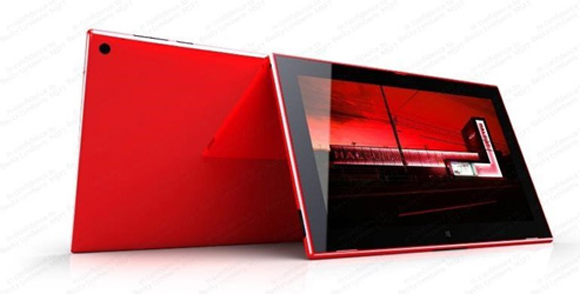 Nokia Sirius - The first (and probably also the last) tablet from Nokia
The Sirius tablet may be exposed along with theLumia 1520 next month, and its price is expected to stand at 499 dollars.
A little strange to hear about the development of Tablets New ones that will run the system of RT windows that are castrated while simultaneously being exposed Tablets Based on the "original" Windows 8.1 system, which boasts a minimum price tag of only about $ 300.
On the other hand, Microsoft declares that Vision for the RT system Is to turn it into a system for tablets and smartphones alike that will inherit Windows Phone 8 - so there is a good chance that Sirius is just a first swallow that indicates the future of Nokia and the future of the products it will develop, once its purchase deal is completed by Microsoft Office.
Is it an advanced hardware device that will allowWindows Phone 8 gain real momentum in the smartphone market? You are invited to tell us what you think about the reactions.