Recon Jet are Shaded and shaded glasses, Based Android For extreme sports, users use a wide, multi-pixel side screen
Recon Instruments specializes in ski goggles and user interfaces, and has decided to go beyond more sophisticated and complex glasses with the help of its new product. Recon Jet Offering a lot more protection than the eyes.
The small side screen shows important data about your surroundings by connecting to a based environment Android - Includes placement with help GPS And enables navigation capability as well as other important information that comes from a variety of built-in sensors.
The processing power of the new glasses rests on a dual processor Core, Built-in graphics capabilities, wireless communication, Bluetooth 4.0, and support for the Ant + standard that enables communication with monitoring devices (pulse, blood pressure, etc.).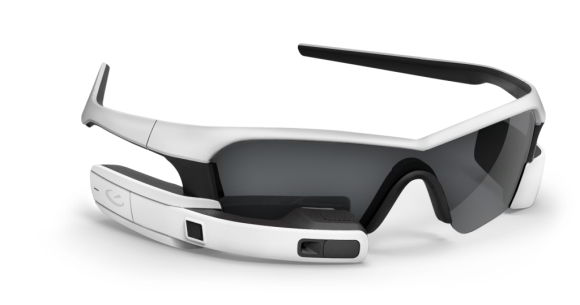 Maybe less beautiful than Ray-Ban, but much more useful
Meanwhile, the screen resolution of the built-in monitor is not known, but according to early-model testing it appears to be sharper than that of the goggles Google Which are expected to be released next year.
There is not much more information about the new glasses, but the company has announced that they will export to the commercial market by the end of this year. This is designed and positioned as an early competition for Goggles' glasses Google Itself that are expected to come out only in 2014.
The price has not yet been delivered, and even the type of processor built into the glasses is unknown (beyond having two processing cores), even if it is safe to say that it is based
ARM
.
Will we derive benefits and even switch to wearable computers as a logical evolutionary stage after smartphones? The development company certainly thinks so and even shows it in simple graphics that track the development of personal computing from the eighties to the present:
Thus the computing evolved from a heavy box and a glass screen for glasses weighing 60 grams
But is this really the picture? Have we really transferred all of our computerized activities to small, portable devices? If you ask the addictYouTube או Twitter Average, then the answer is probably yes, but that's not the bulk of the users.
Most users prefer to do most of the work, and the game or the transfer of time and the elimination of boredom actually more serious devices than those containing סוללות Rechargeable.
Even with the ever-increasing computing power of small and pocket-sized sizes, the ability to sit comfortably and work with a large widescreen home computer that lessens your eyes and lowers worry about depleted batteries is worth much more than devices Mobile And little ones who are getting closer and closer to fulfilling the promise that lies in them, but also by their very size - will never be taken seriously on their own.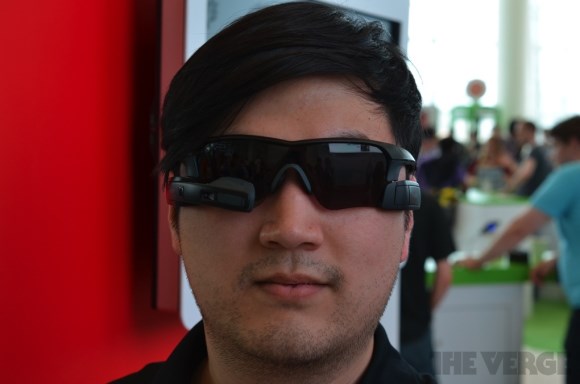 Yes, it's a little reminiscent of Robocop .. Or maybe Judge Derrard?
According to what appears today, Intel (and other companies) Is increasingly investing in making the PC more attractive to users, Mainly with the Perceptual Computing project, which is trying to make the computer a personal assistant in every sense of the word. With a combination of capabilities already available today, and technologies that are still under development, Intel Know what you want before you say it.
Voice recognition, the use of natural voice for communication, storage, sorting and processing of information from many different sources, and the use of independent capabilities אינטרנט As well as locals relying on the capabilities of the personal computer itself, they will all unite in a place where, hopefully, we will live the vision that "Star Trek: The Next Generation" presented to us over twenty-five years ago.
Smart glasses may be part of this vision, but I think they are more likely to be filled space In an interim period.
This is because user convenience. If you are a constituent Glasses Every day, you can get used to smart glasses easily. But if you are not accustomed to wearing your glasses over most of the day, it will be very distressing for you.
Therefore, it is more likely that the computing of the next generation will be embedded in our clothes, or perhaps even implanted in our heads.
Would you like to purchase Glasses Such if the price would be reasonable? Tell us in comments!