operational
Steam
: the second day
To remind you: until January XNUMX, every day, more than ten games are offered at a significant discount. This is in addition to "package" promotions, which include dozens of games together (for example, a strategy package or a package from a particular distributor), which are valid throughout the ten days of the promotion.
Today, if you are fast enough, you can achieve, among other things, the
Red orchestra 2
, The 2nd tactical war game on the net, in
75 NIS only
(And it came out just three months ago)
;
You
The Witcher
At ten shekels And its continuation from the middle of the year In a little less than a century
;
The complete collection of games
Half Life
, Which includes all sequels, extensions and network games, in
40 NIS
או
A lone game
At a price ranging from five to ten shekels
;
You
Tropico 4
, The successful strategy game,
In ILS 53
;
And if you're really an impulsive shopping person - then so are you
Duke Nukem Forever
The failed
At a little less than 20 shekels
.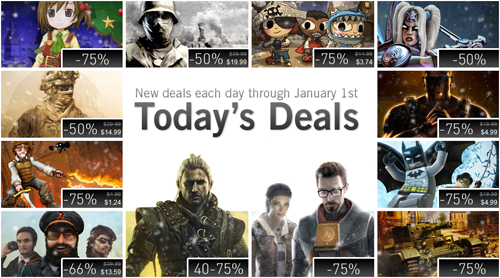 Tell us about your concerns or the games you already bought - either here in the comments, or In our gaming forum. I, for one, am still grappling with the question of buying Red Orchestra.
More about Steam: