operational
Steam
: The seventh day
There are only a few days left until the Christmas promotions in
Steam
, But
Valve
Does not rest on the seventh day. Today we announce the promotions a little late - so we apologize. However, there is no reason to give them up, as they will all remain valid for the next few hours.
This time, role-playing fans are offered the light-hearted and humorous Overlord series In ILS 19. It includes the first game, its expansion pack and its sequel. Anyone looking for a more serious adventure will be happy to hear that Fallout 3, Bethesda's amazing action-role-playing game, has been sold on29 shekels, Definitely a fair price for hundreds of hours of play.
For the football-loving strategists, the last game in the club management series that has dominated the field in recent years, Football Manager 12, was sold today. One hundred shekels.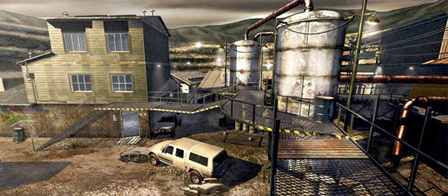 Adventurers who are not looking for an RPG enjoy discounts on two games - one brilliant and the other a little less so. The first, Batman: Arkham Asylum (sequel released this year) was a groundbreaking comic book game, and it sold out today
In ILS 19.
The second is Madness Returns, the sequel to the disturbed and convention-breaking Alice that came out - wow, that was more than a decade ago - in 2000. Like its predecessor, it follows Alice and her exploits in Wonderland by American McGee, the creator of the game. Although it has received mixed reviews, a price tag of Less than NIS 50 Makes it a worthwhile purchase.
The actors of the action will be satisfied even today. The horror-zombie game Killing Floor, which came out more than two years ago (and has been a long time since its release), is sold out For only NIS 15. Also, Modern Warfare 3, the latest game in the Call of Duty series, was sold at a 25 percent discount, that is In ILS 175.
As usual, we invite you to update us on your recent purchases here in comments or
In our gaming forum
.