Virtual Reality Trend Rises - Sony Introducing Morpheus, its virtual reality glasses for the PlayStation 4 console

For over 20 years the gaming market has been chasing virtual reality. Since the idea was first thought of, many products have been launched that try to bring the user as authentic and realistic an experience as possible. The problem is that it has not always succeeded (take the example The horrible VirtualBoy of Nintendo). The technology was not advanced and a variety of products were simply experiments that made the user nauseous. Technology was forgotten behind and the world of games and hardware continued to evolve.
In 2012 the virtual reality market began to come back to life, with the establishment of Oculus VR, a small company that focuses on developing virtual reality products. Within a few months of establishing the company, we were exposed to theOculus Rift, Her new virtual reality glasses. The Rift is currently in stages Development And an experimental kit was divided into important personalities in the gaming world. Most Rift users have reported that the experience of using the Rift is one of the best they have ever experienced, and that virtual reality has never felt so real.
The idea is simple. There are binoculars that have two eyepieces. The same eyepieces are actually small screens that show a three-dimensional scene from two different locations, depending on the location of our eyes. Sensors are attached to the binoculars that allow real movement in the game.
The Oculust Rift binoculars are still in stages Development And a final consumer-friendly version will likely be launched at the end of the current year or even next year.
For those who are wondering what is happening in other companies, it seems thatOculus VR היא לא היחידה שתשלוט בשוק.
Get to know Sony's Morpheus project

Sony today announced the Morpheus Project - a virtual reality binoculars designed exclusively for its Playstation 4 console. this, Having introduced first buds as early as three years ago.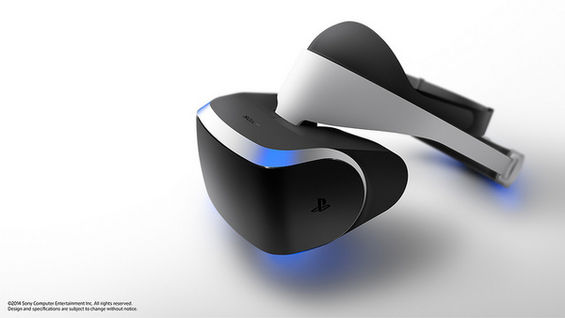 This is the concept image of the binoculars. It seems that Sony's appearance is important, and rightly so
These binoculars will work together with the console camera and will be adapted to connect to its new DualShock 4 remotes. The resolution of the internal screens will be 1920X1080 and the field of view will be quite wide - 90 degrees. It seems to be its main weapon in the war on customers against Xbox One של Microsoft Office.
When will we see them in action? Well right now there is no date and no launch price either. Sony is known to be working on a kit Development She will send it to the game keys in order to match them to the special binoculars.
We are witnessing a growing trend, and there is no small chance that either Microsoft Office Pulling out its own rabbit - our gaming experience is going to be significantly upgraded soon.